100LOTTO
Lobby to automate and gamify the lottery game process
React
Frontend
Kotlin
Java
UX/UI Design
Business Analytics
About product
We have developed a new gaming framework (Lobby) for 100LOTTO lotteries. The product is focused on increasing player loyalty and attracting new users through interactive engagement and entertainment.
8 persons
TEAM
10/2020 – 08/2021
WORK DURATION
12,000+ tickets
ACHIEVEMENT
What was the
task
Our task was to test the client's product hypothesis that an animated game portal would increase audience engagement. Users are more interested in watching the drawing and unpacking tickets than in seeing just numbers. Interactive elements, banners and mini-games can interest and hold the audience's attention, reduce user churn between draws and, as a result, increase the average number of tickets purchased.
We paid special attention to onboarding because users were used to buying a ticket and leaving the site without participating in the gameplay. To change interaction patterns, we added waiting banners, a news feed with reactions. We used system messages to tell the draws, and left-block site states to bring the user back on track. Using animations, we made the process of buying tickets, checking and claiming a prize engaging.
When developing the web application, we formed a brand new concept. We used some of the functionality of the 100LOTTO site – like ticket checking – and supplemented it with features aimed at attracting a new audience. To do this, we developed a detailed customer journey map. The idea was to create copies of popular mini-games where the user earns points, which can later be spent on a demo lottery game. Winning in the demo games also becomes an internal currency. This is how the user gets acquainted with the mechanics of the draws, gets the game experience, and gets involved in the interaction with the brand. Playing mini-games and a demo version of the lottery, he gets the habit and desire to try his luck in the real lottery on the site.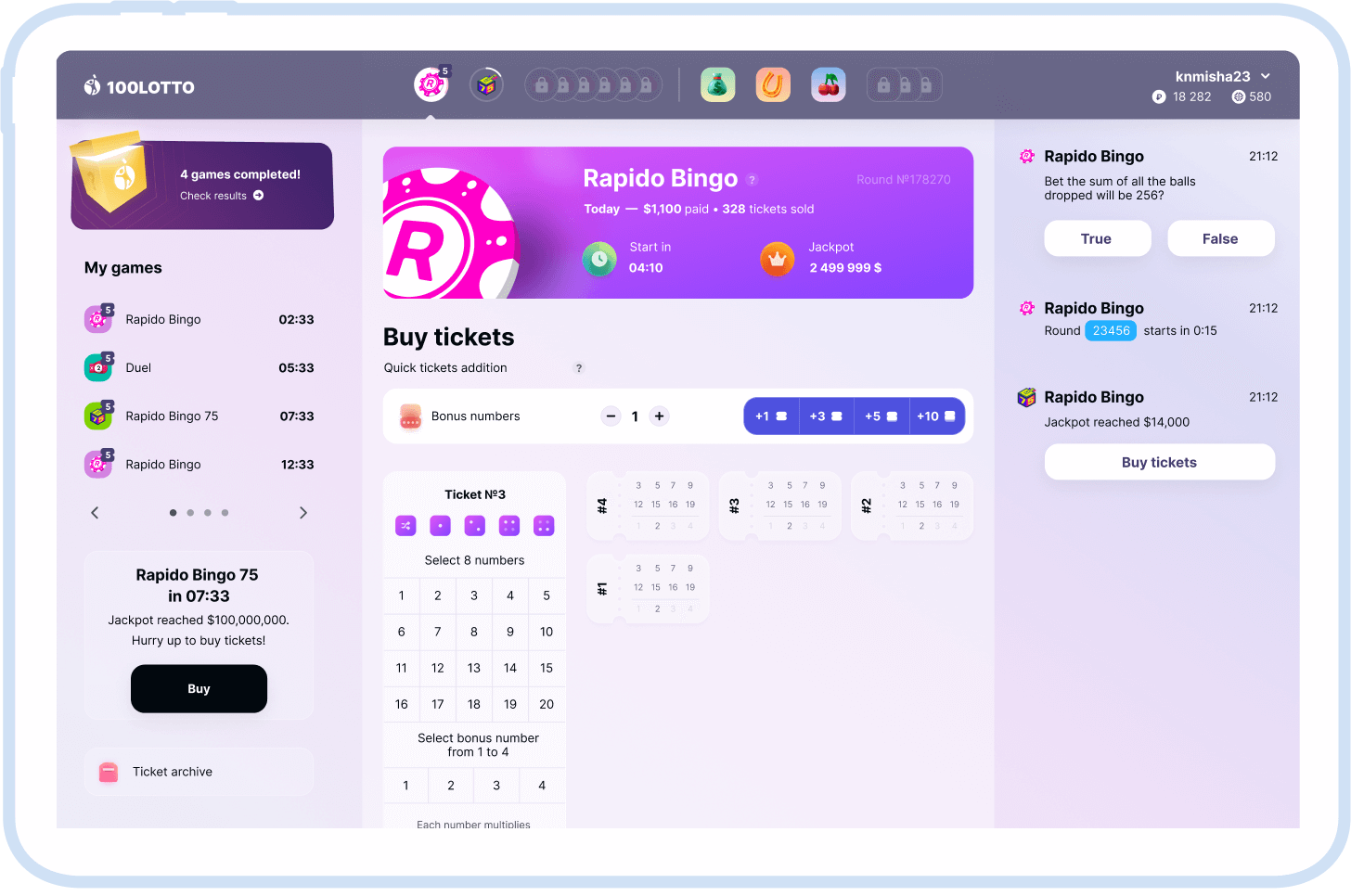 Main functionality:
Registration and authorization

Onboarding of new users

Interactive ticket selection and payment

Showing purchased tickets and draws

Drawing and unpacking of tickets, checking for winnings

Showing the draw and leaderboard results

Balance of finances and bonus points

Internal currency

News feed with user reactions

Demo games and mini-games

Push notifications

Chat with support
UI Guide
The interfaces are designed in 100LOTTO personal colors. A unique design is implied for each individual lottery.
Color schedule:
Primary colors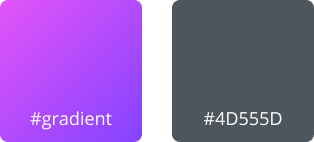 Complementary colors

Headings and text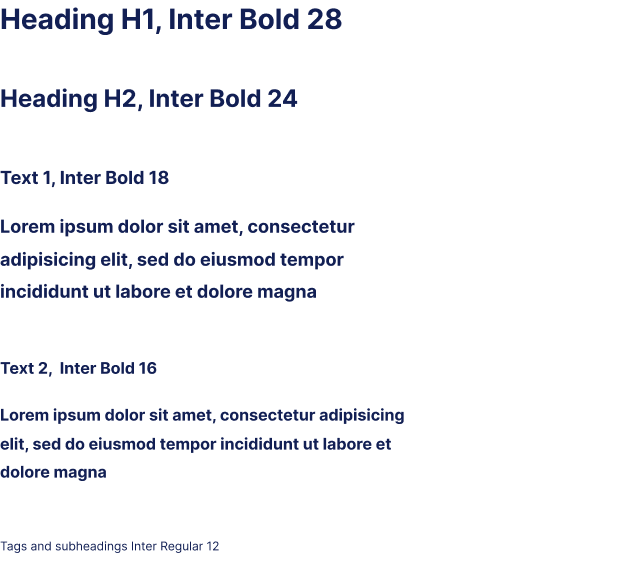 Interface
We made the Lobby interface more intuitive and the interaction elements more transparent for the user.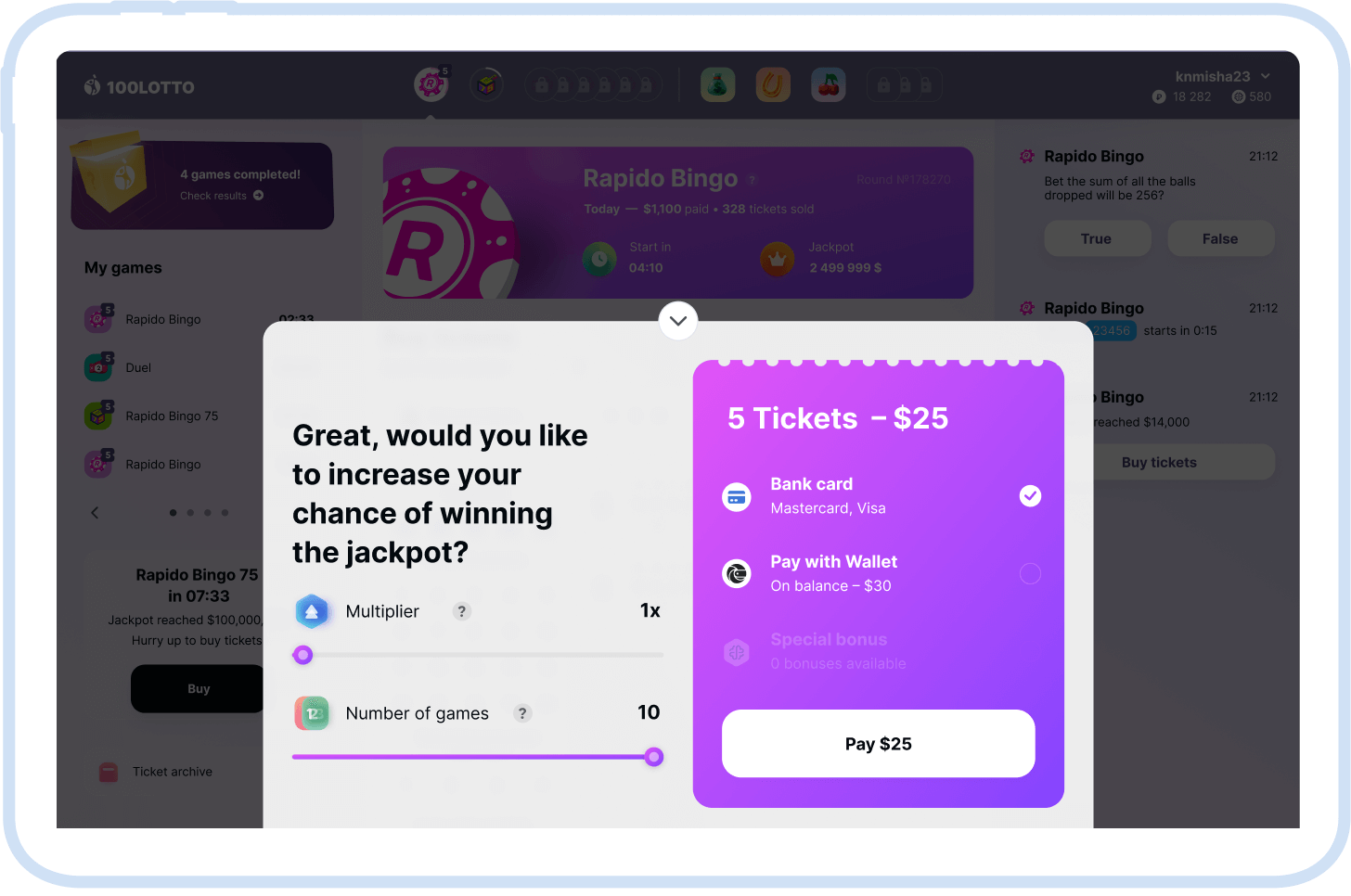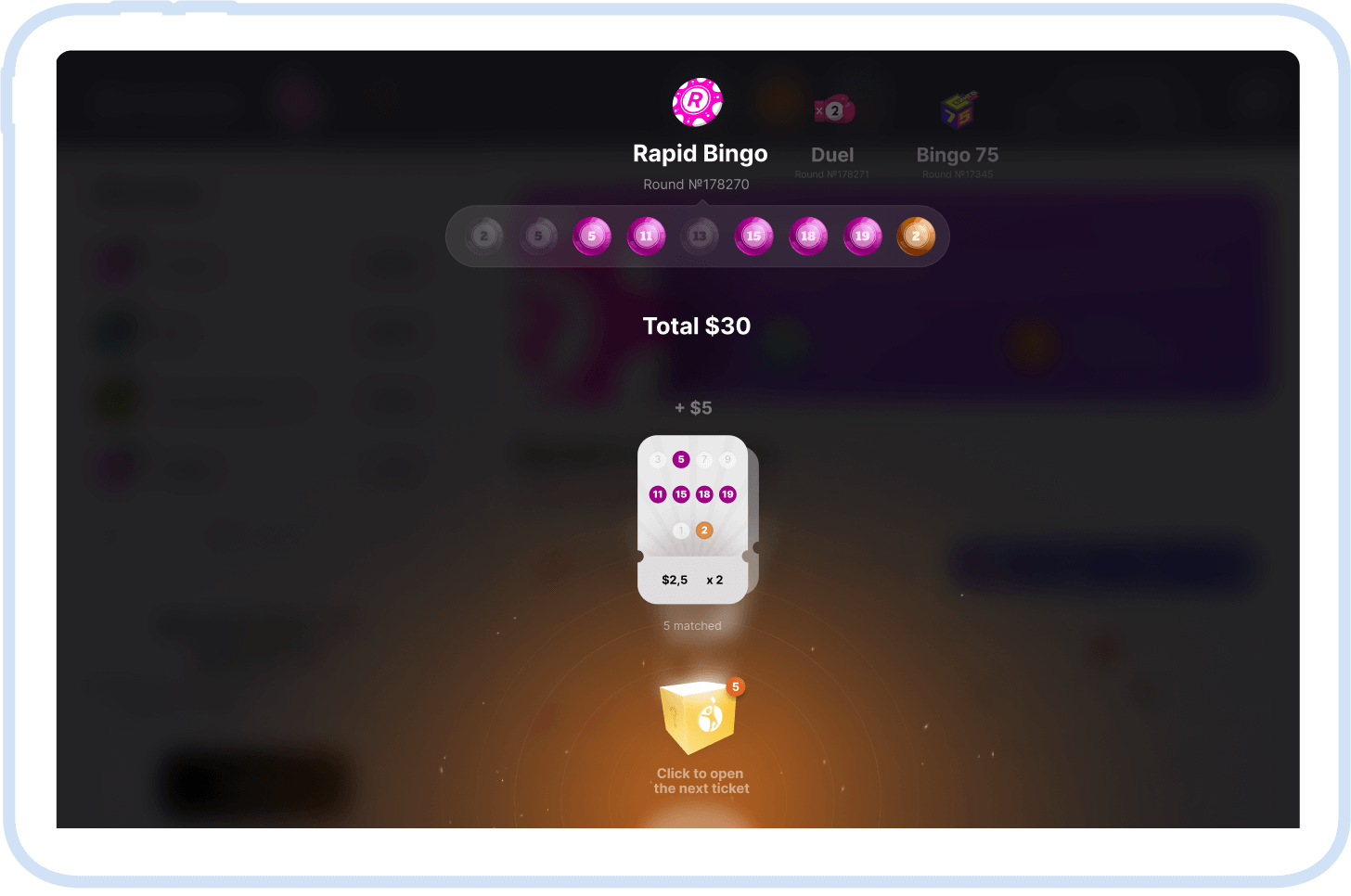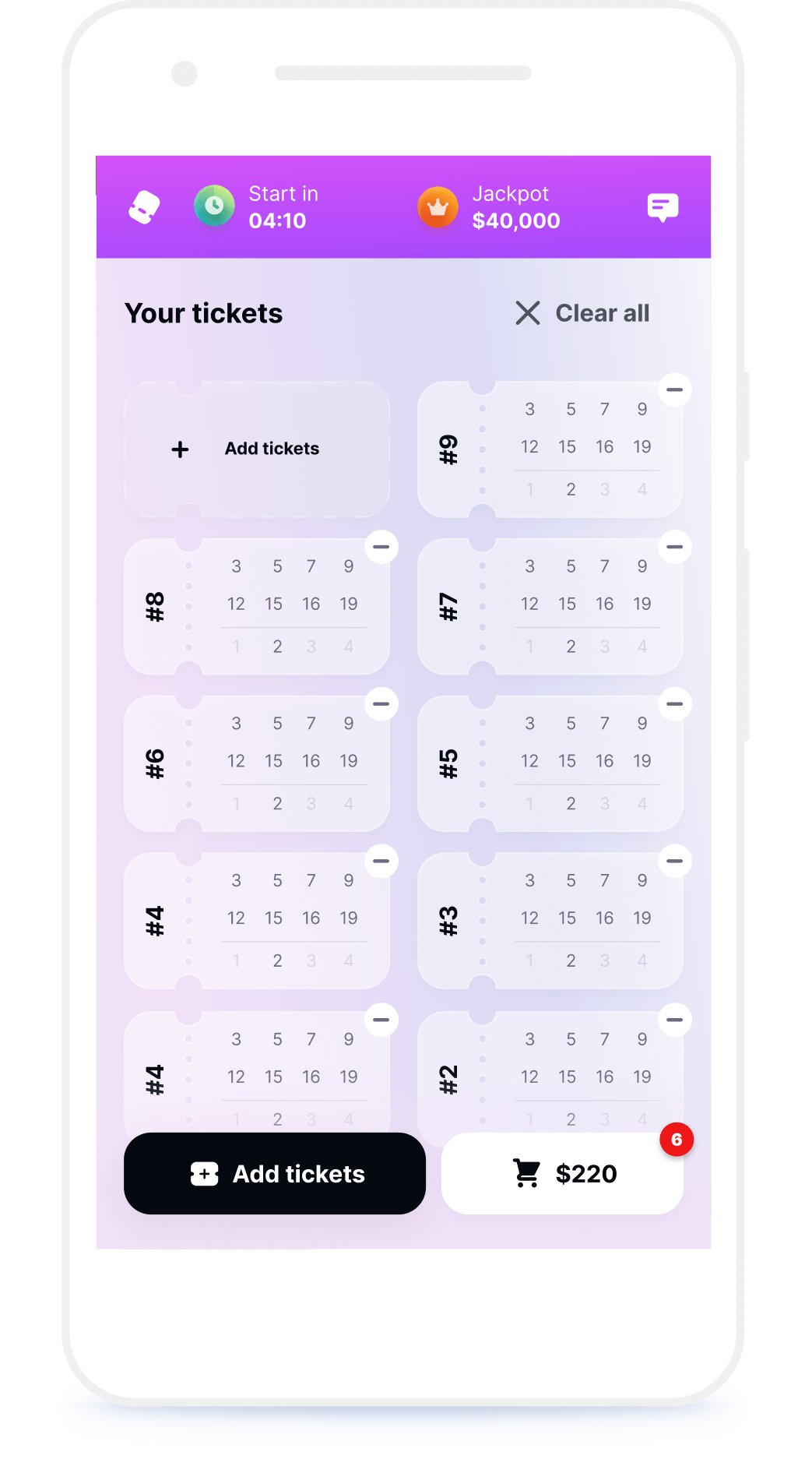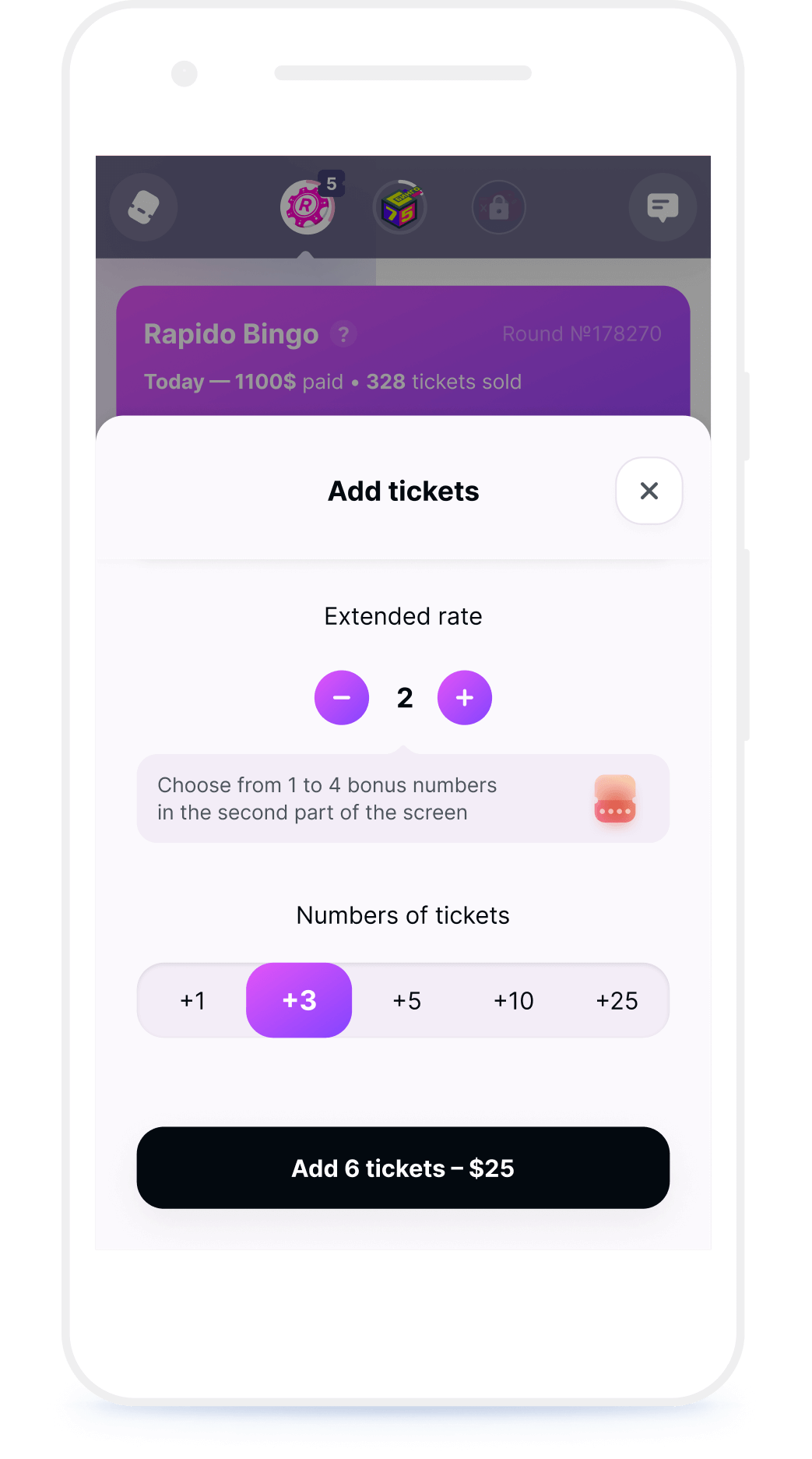 Want the same or

similar application?
Fill out the application below, we will contact you to discuss your task