Wikium – Memory Training Mobile App
Mobile application to develop memory, logic and creativity
About product
Wikium is a mobile app for adults and children that allows to train memory, attention, thinking, ability to concentrate and analyze information, logic and creativity. Performing daily exercises, users engage in self-development, increase productivity and develop useful skills, including soft skills. Regular trainings help you keep cognitive functions on your toes.
Using the app begins with testing to determine a user's strengths and weaknesses. On this basis, personal training plan is created. Then an adaptive algorithm tracks each user's progress and adjusts his or her development program.
Trainings are held in a playful way. All developmental games in the app are based on scientific methods – Schulte tables, Stroop effect, Ebbinghaus' forgetting curve, N-back task, Wexler test and others. Wikium engages experts from different fields to develop its products.
3 persons
TEAM
09/2019 – 09/2021
WORK DURATION
40000+
DOWNLOADS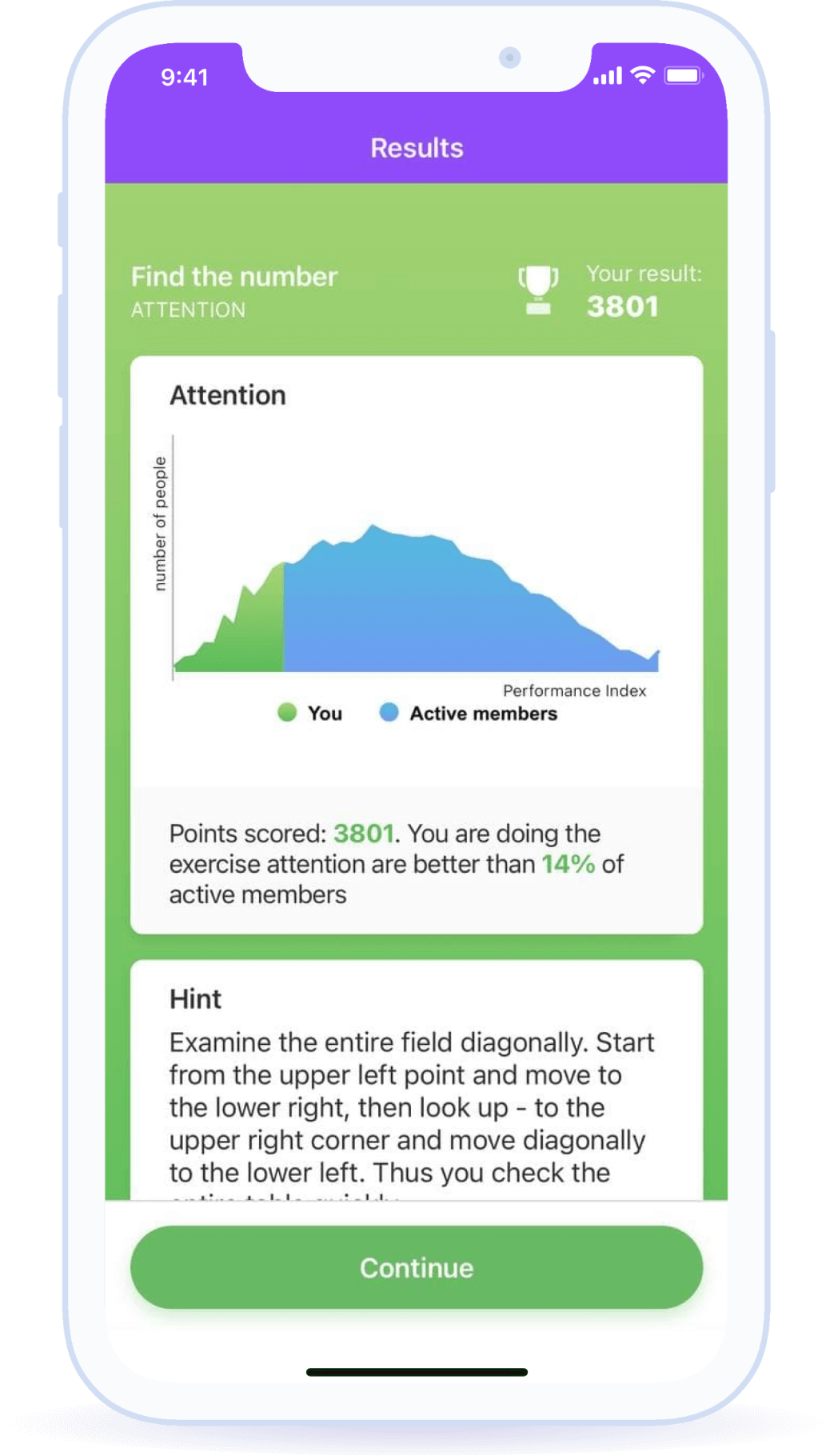 What was the
task
Technical support and functional development.
Our team got involved in the project to refine the application and improve its performance, fix bugs and implement product analytics. We finalized the interface localization system, which allows you to customize text translation into different languages.
Main functionality:
Individual development programs, testing your abilities before training

Tracking the user's progress, individual Performance Index in the personal cabinet

Duels format, allowing you to fight with friends or random opponents on the simulators

Selecting an equal rated opponent for the competition

"Family access" option to create an account for multiple users

Premium version with advanced statistics, unlimited number of duels, choice of duel simulator, etc.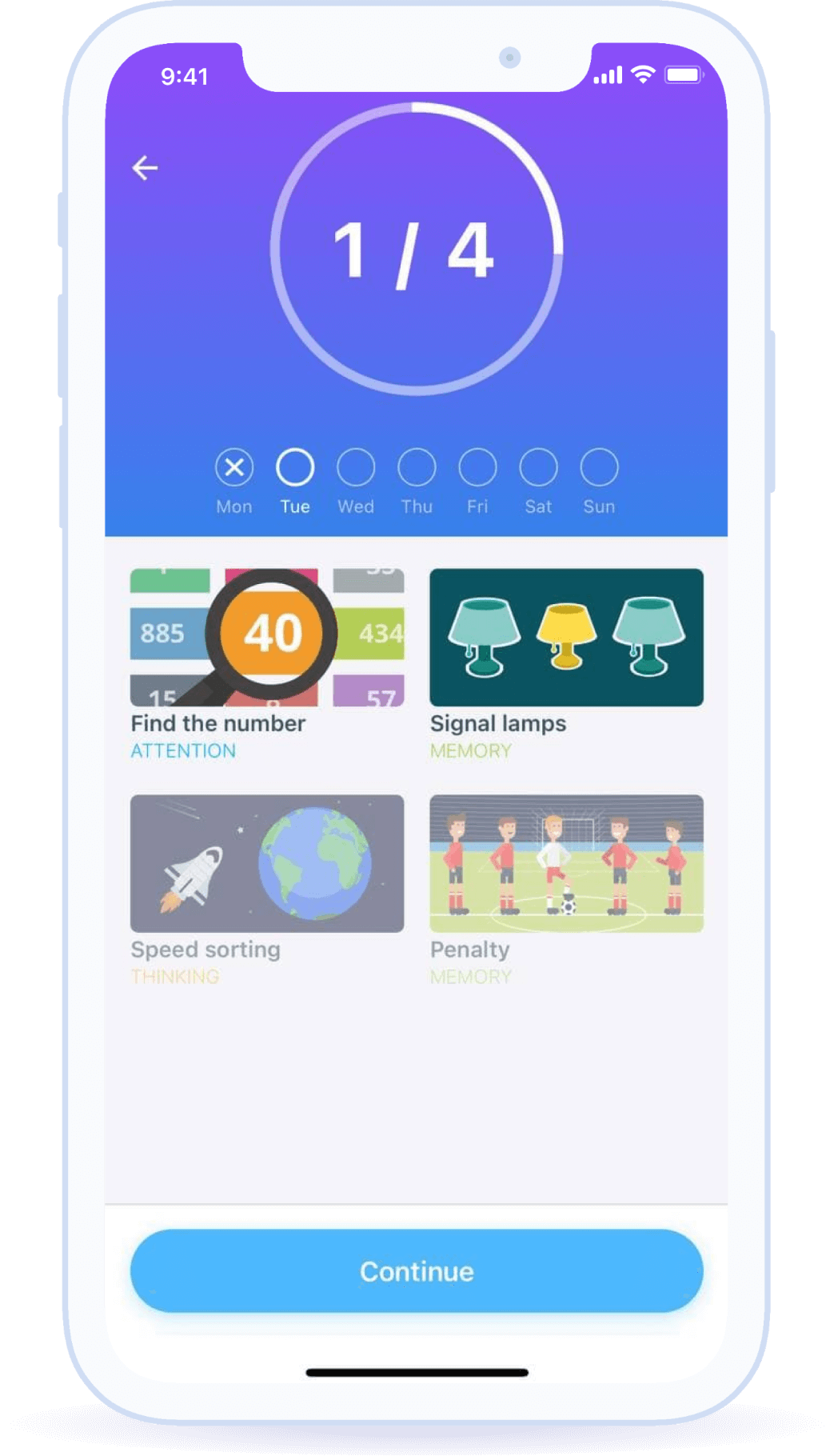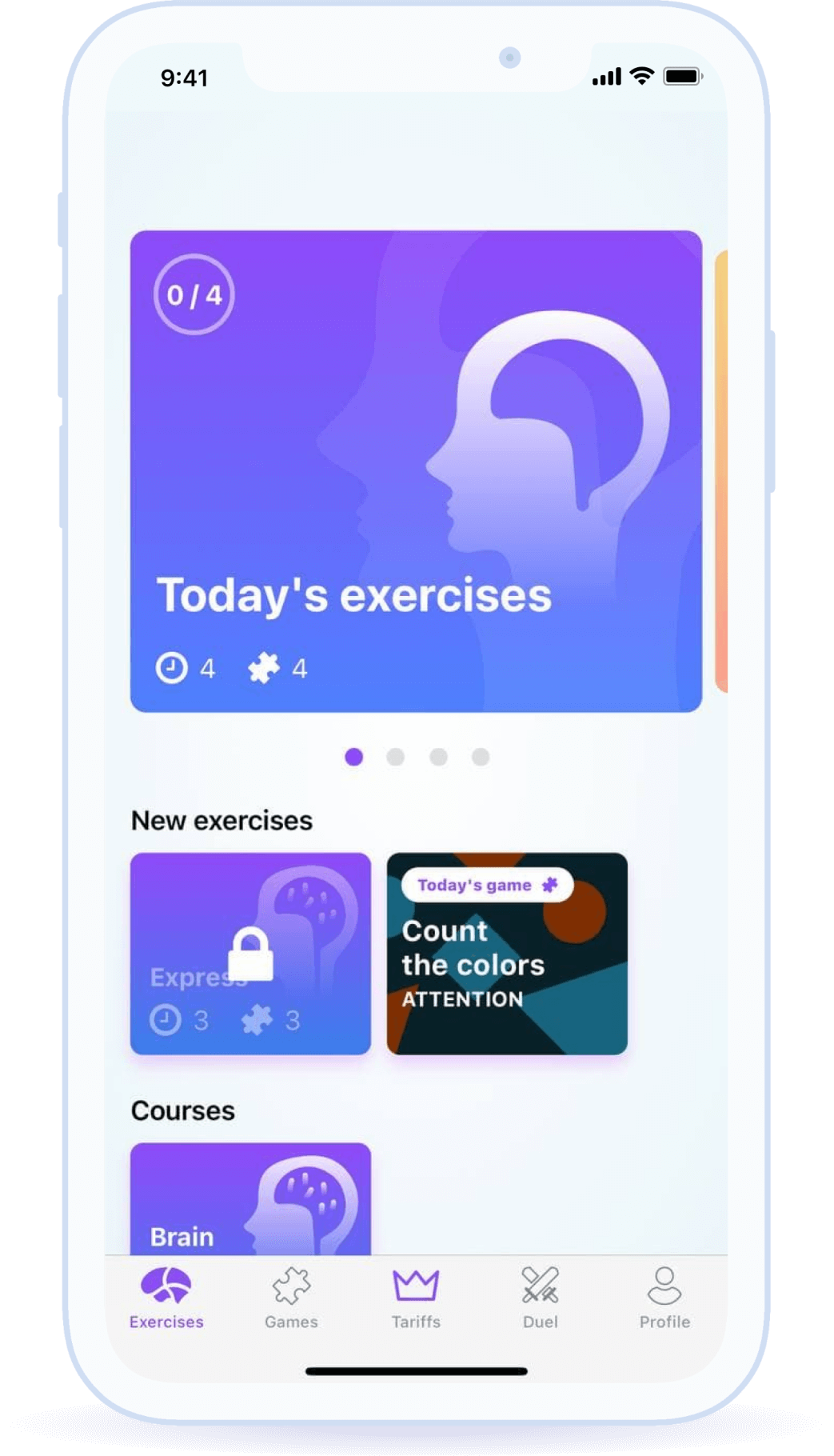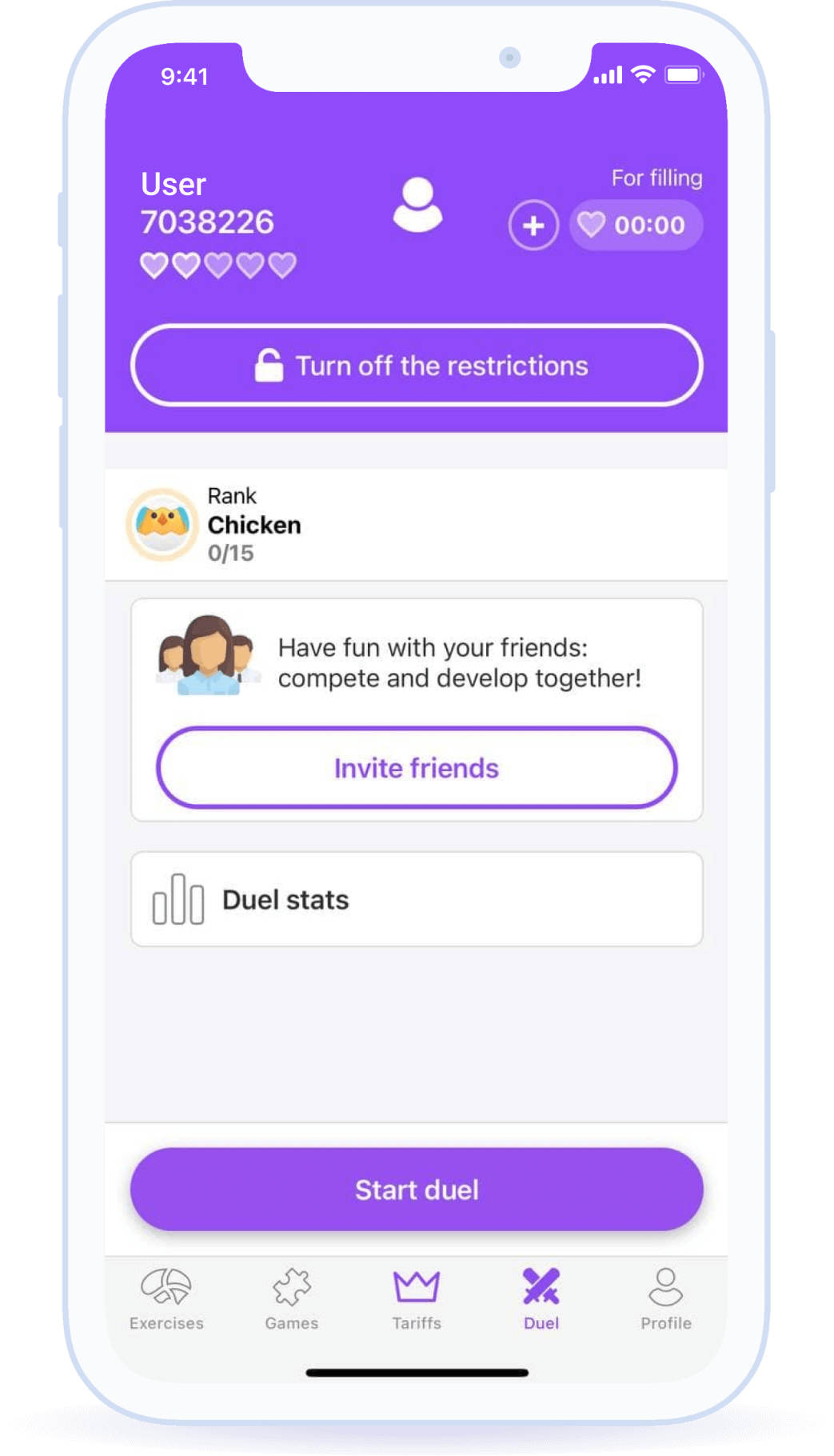 75 training simulators
15+ training courses
4.4 rating in App Store
40000+ downloads
Want the same or

similar application?
Fill out the application below, we will contact you to discuss your task