MakeCase – Web service for creating the design of cases
Online case builder for devices
PHP
Frontend
UX/UI Design
Business Analytics
About product
Online builder and shop for ordering cases with a unique design
7 persons
TEAM
03/2016 – 09/2016
WORK DURATION
What was the
task
To develop a web service where users can create their own case designs. The images are applied to any surface of the devices available in the service's database.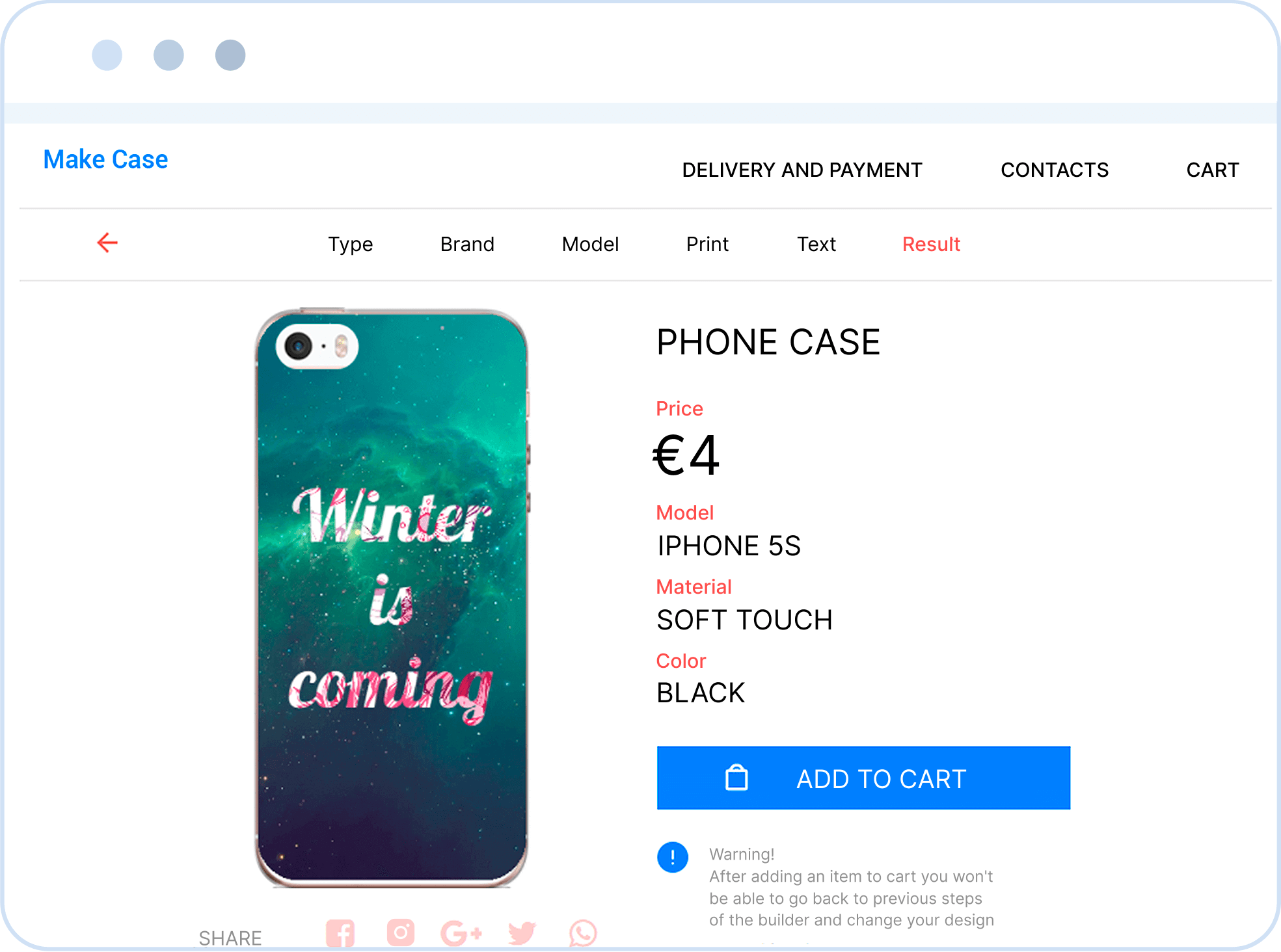 Main functionality:
Selecting a surface for the print

Creating your own designs in the builder

Selecting a ready-made design from the base and applying it to the case

Ordering and payment
Color schedule:
Primary colors

Complementary colors

Headings and text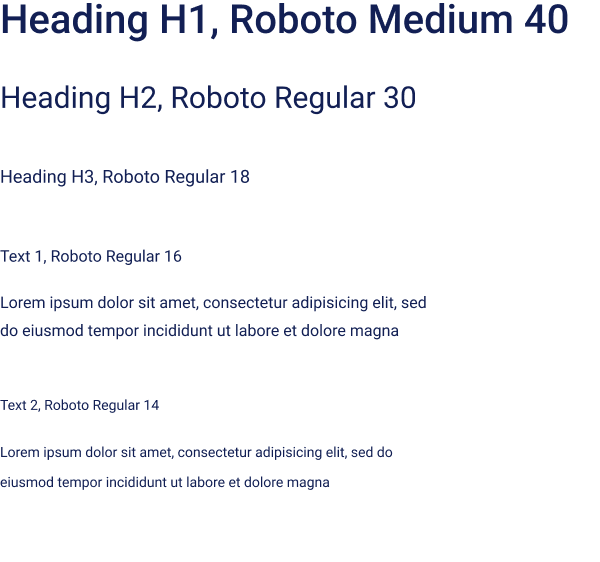 Other elements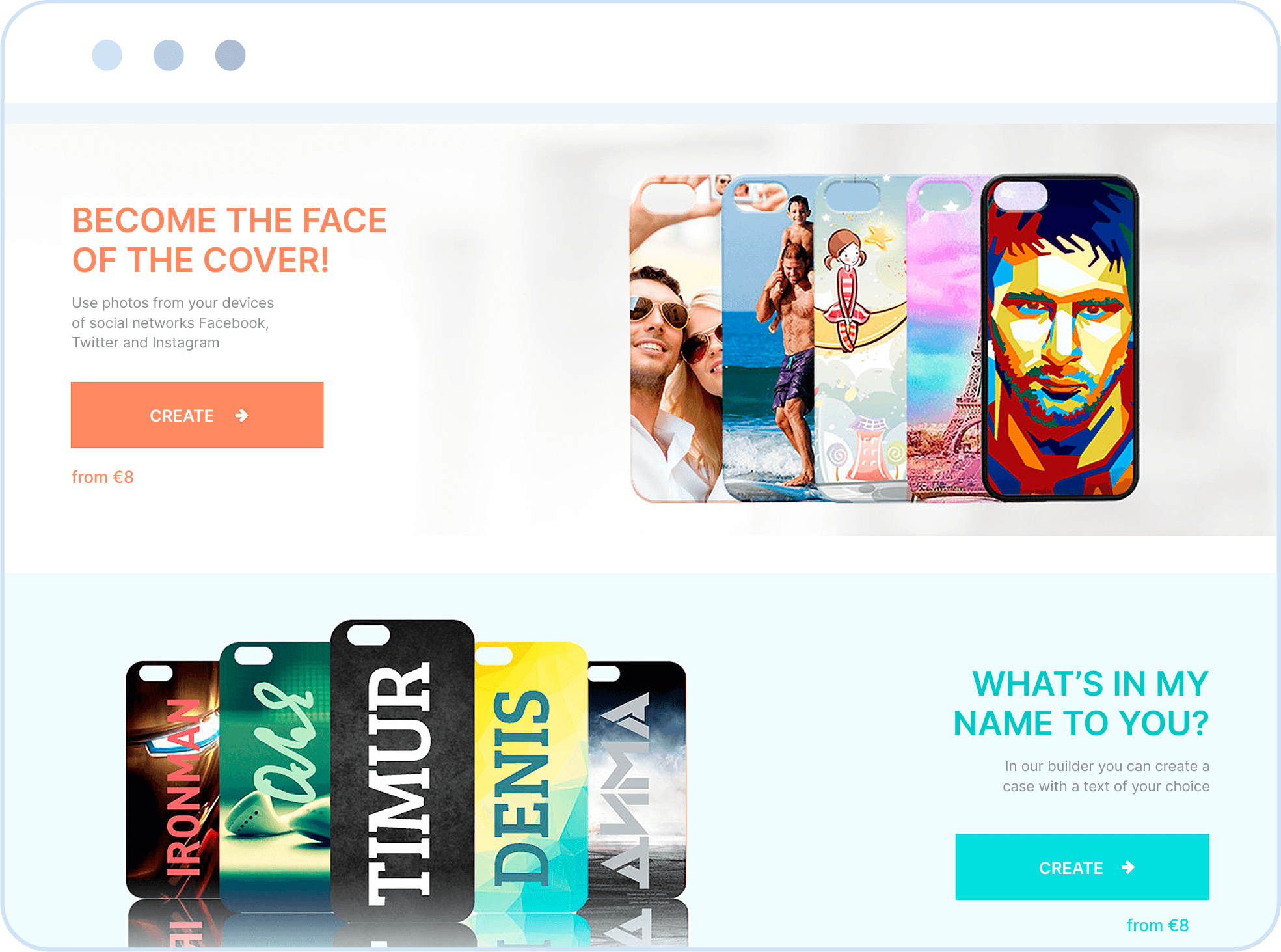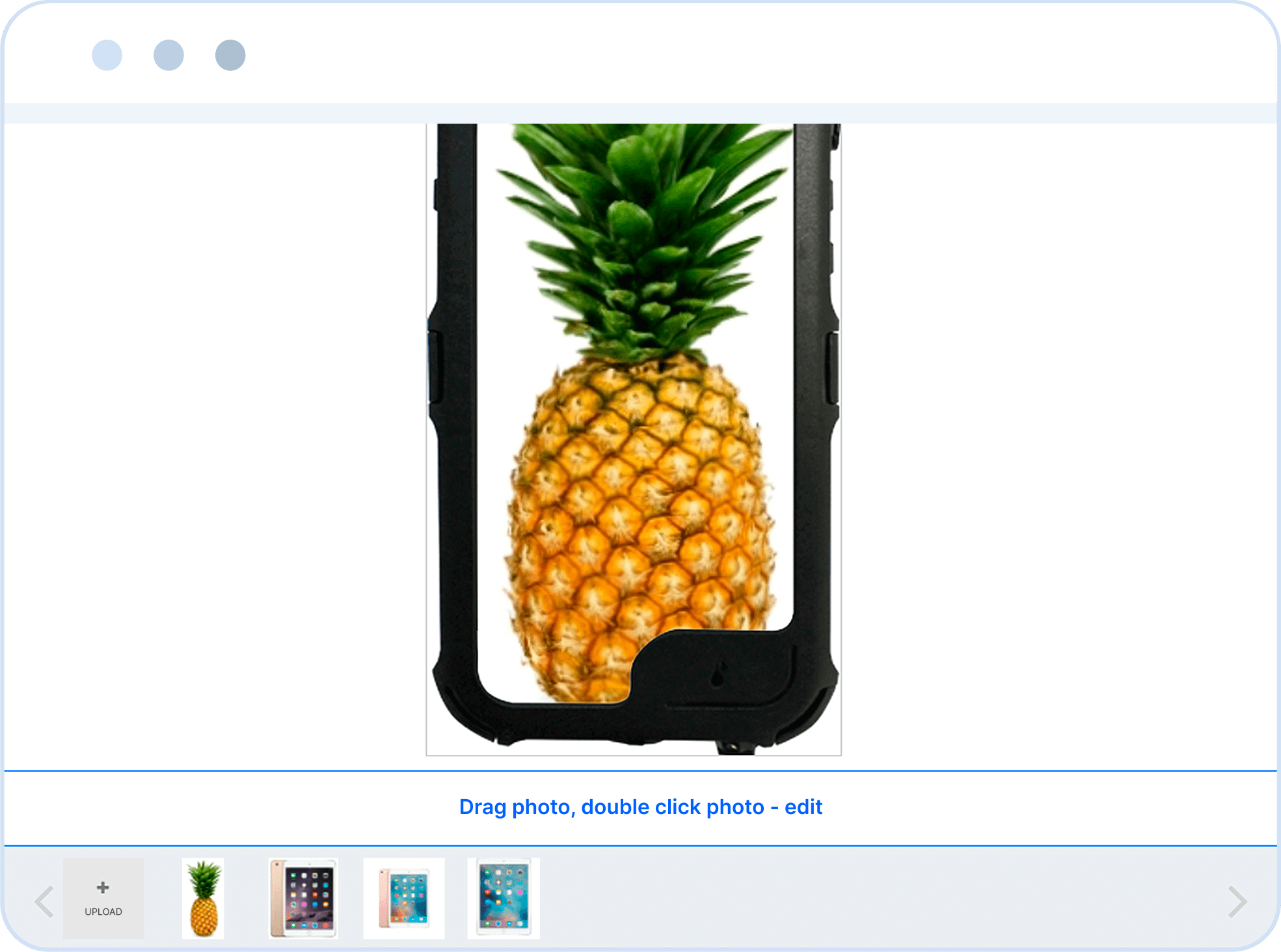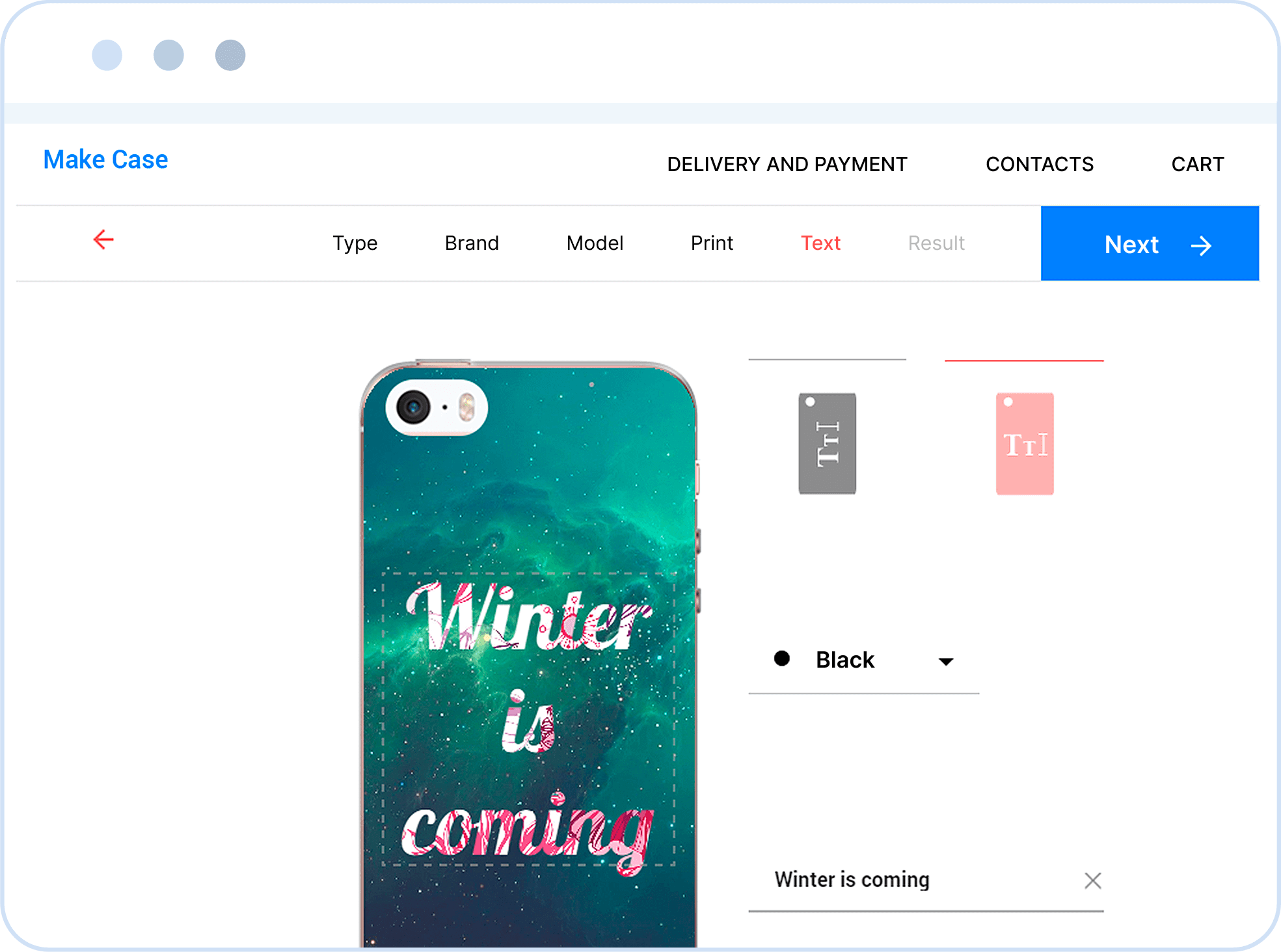 Want the same or

similar application?
Fill out the application below, we will contact you to discuss your task