ExoAtlet Rehabilitation
Information-analytical system for collecting, storing and analyzing data from an exoskeleton
PHP
React
Frontend
UX/UI Design
Business Analytics
About product
A web service to help doctors conduct effective patient rehabilitation, analyze results, and build new rehabilitation techniques. The work is carried out through an implemented ecosystem for doctors, clinics, patients, methodologists, and engineers using the ExoAtlet exoskeleton.
20 persons
TEAM
08/2018 – 06/2020
WORK DURATION
MVP in 6 months
ACHIEVEMENT
What was the
task
Our task was to design a web solution from scratch, taking into account all of the client's business requirements.
We developed an information-analytical system that integrates various services into an ecosystem:
– Patient communication service through personal accounts;
– Rehabilitation process management service;
– Service for receiving and processing data from ExoAtlet skeletons;
– Training analytics and rehabilitation methodology development service.
It was essential to implement functionality for different roles in the system:
– a doctor who deals directly with patient rehabilitation;
– a physician-analyst, who performs training and research analytics;
– a service engineer – for carrying out service maintenance;
– an administrator physician, who assigns and allocates physicians within his or her treatment organization;
– a patient who uses a web system to obtain a rehabilitation program, progress reports and training results;
– a security specialist who has administrator rights and resolves user access issues;
– a system administrator who manages the overall system settings and individual functions: from stimulation techniques to the list of clinics.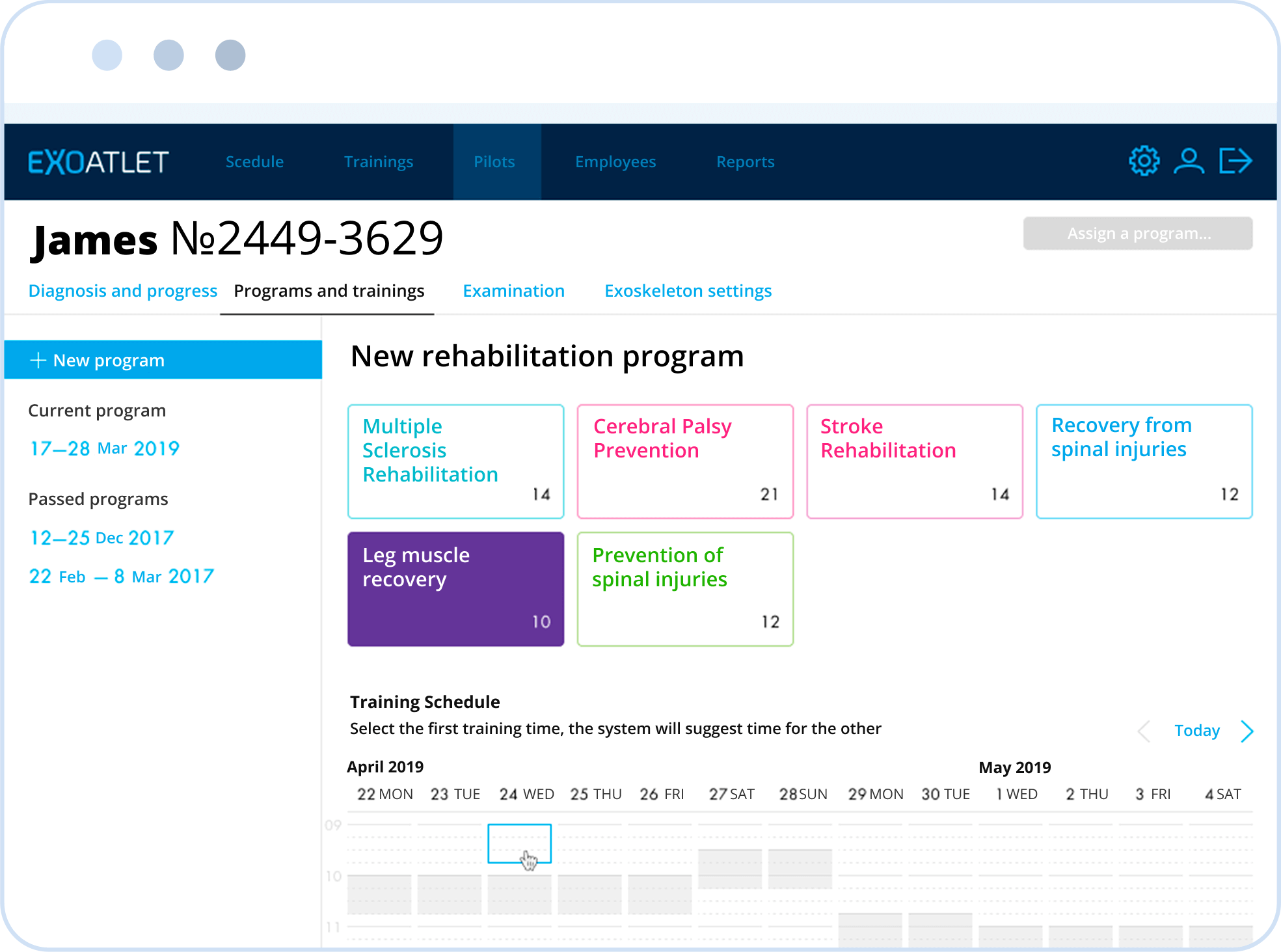 Main functionality:
Personal account of doctor, clinic and patient

Selecting a rehabilitation program for a patient, supervision of the tasks

Report on patient trainings, collection of analytical information on the rehabilitation results

Analysis of conducted trainings and examinations

Management of system settings, stimulation techniques, training program templates, logs and users

Access to information about clinic equipment for service

Working with a list of clinics and doctors, directories, localizations

Overview and control of actions in the entire system, providing the necessary access
UI Guide
The design was created by the Gorbunov Bureau team.
Color schedule:
Primary colors

Complementary colors

Headings and text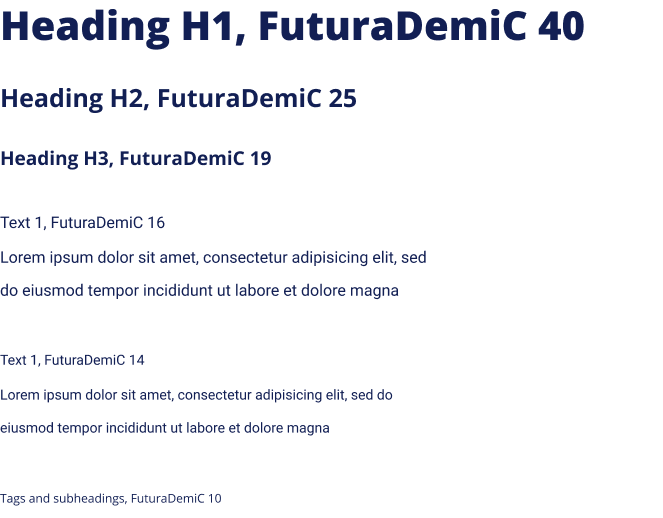 Other elements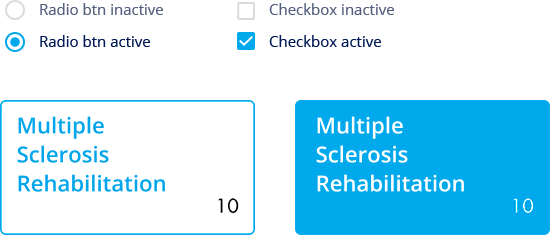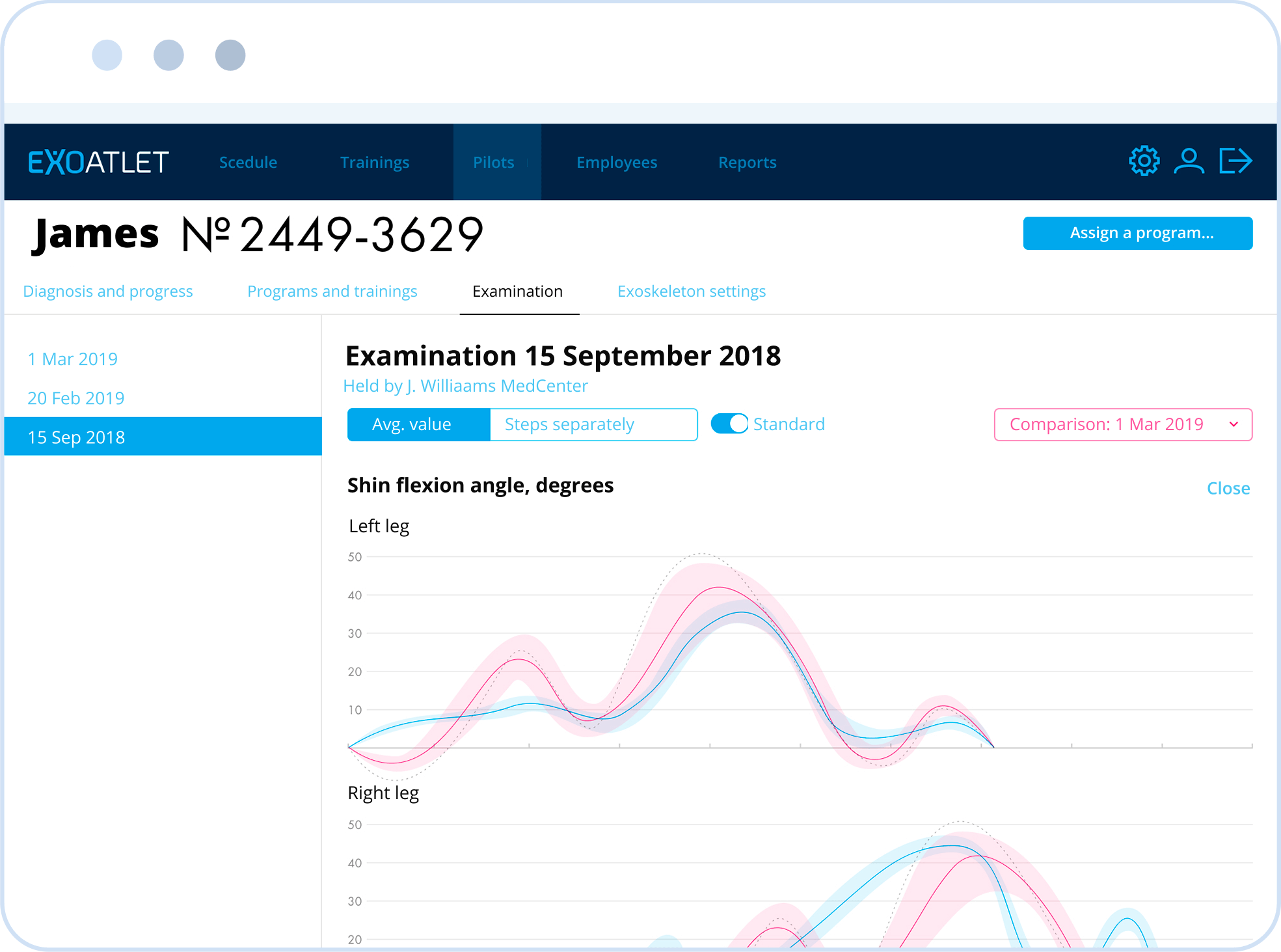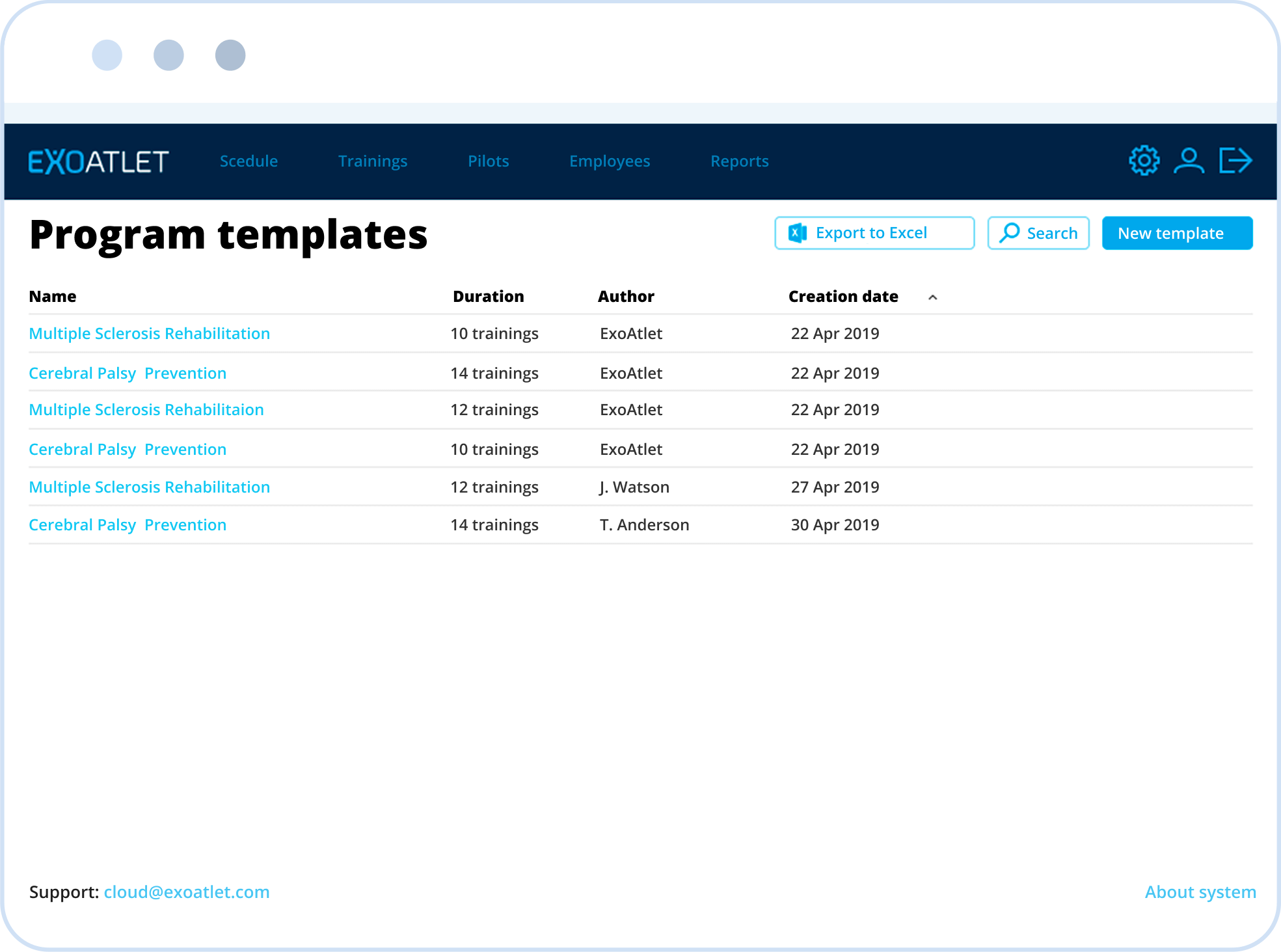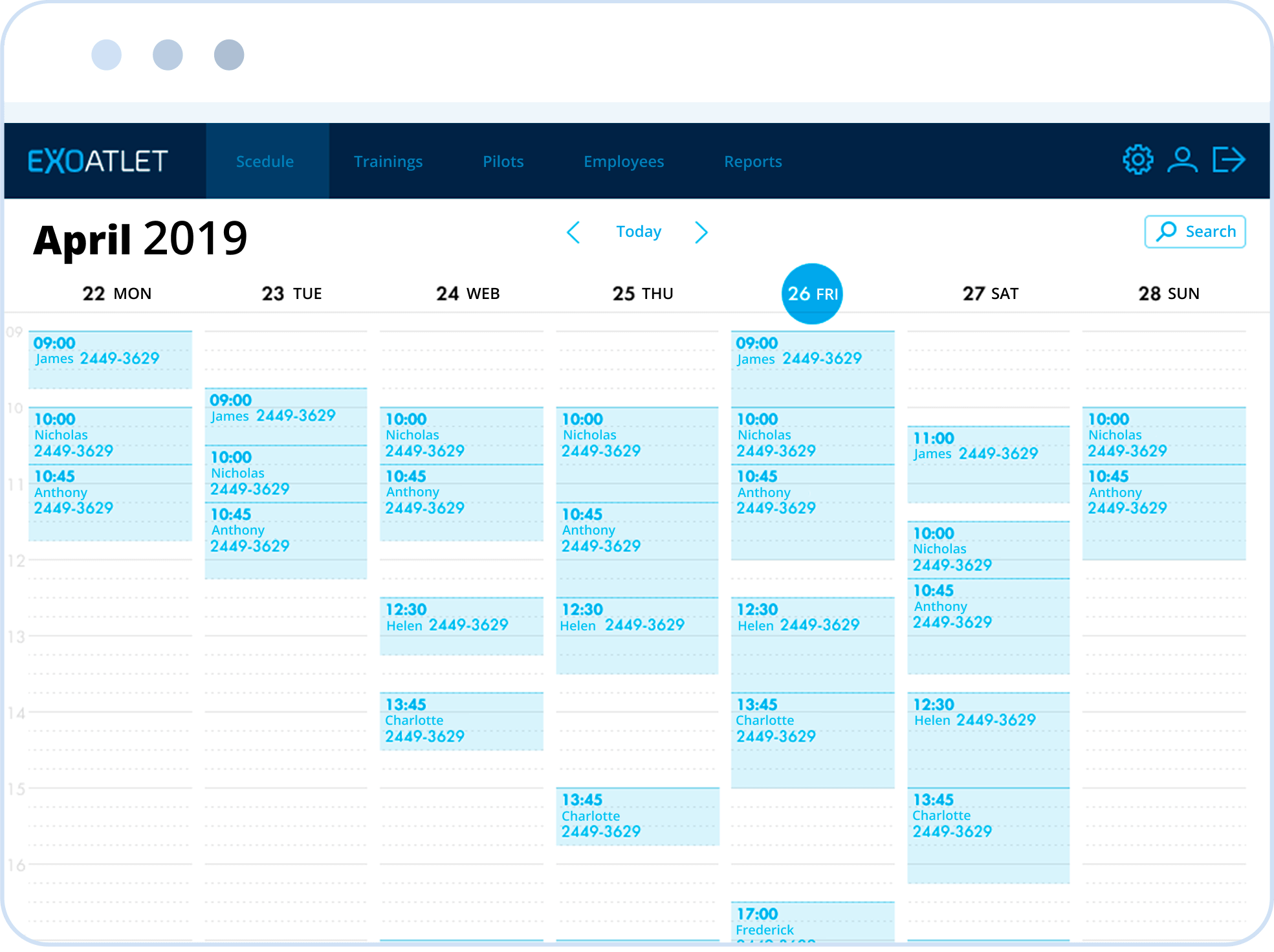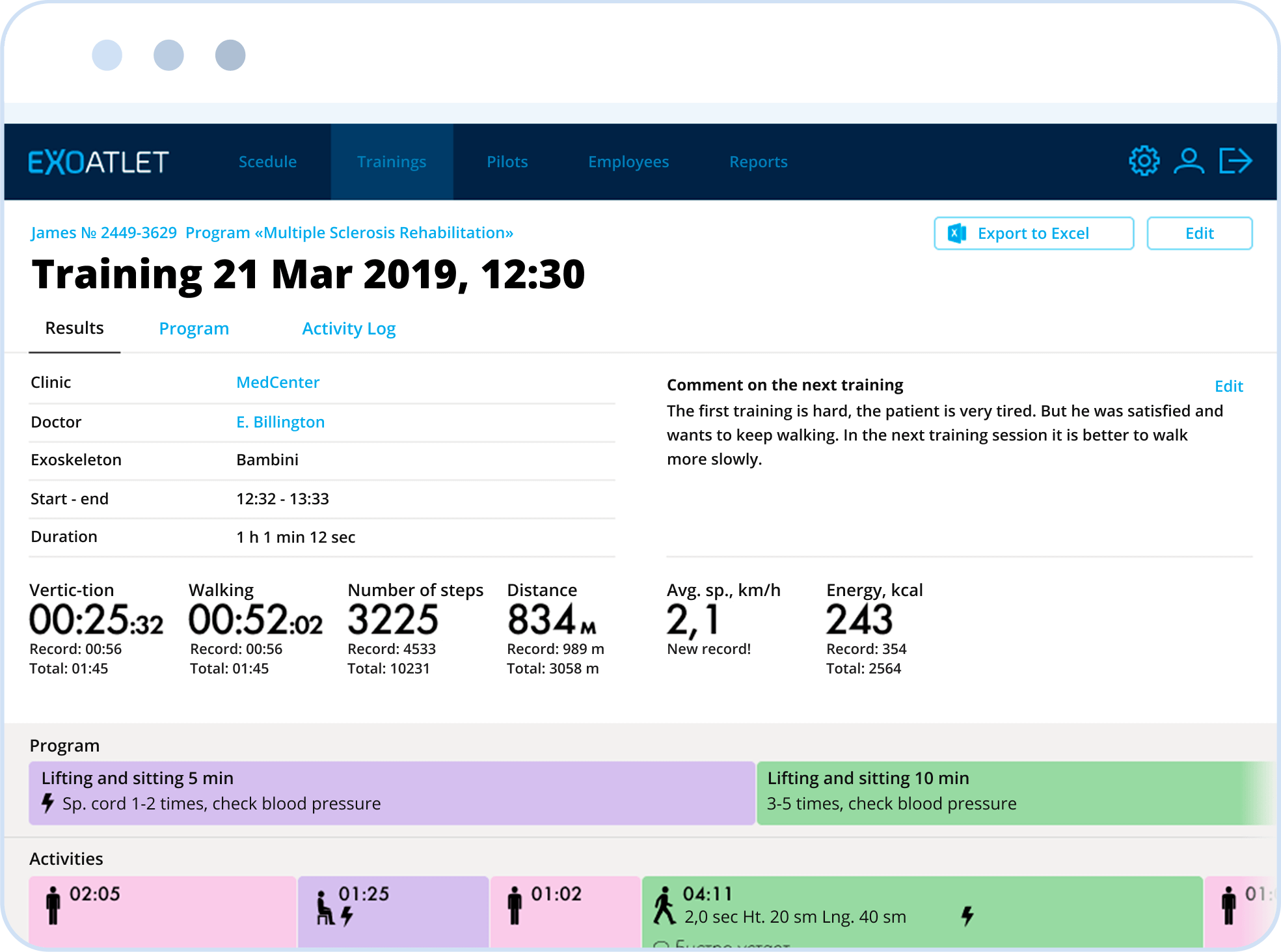 Thank you
email
from client
We would like to thank Sunrise Apps team for their active cooperation in the development of the ExoAtlet web service, ExoAtlet Bambini Android application, ExoAtlet Rehabilitation and ExoProm projects.
Thank you for your thoughtful work, responsibility, exploratory approach to the tasks and readiness to create innovative products. We look forward to continuing our collaboration in the future.
We wish your team further development and professional success!
Want the same or

similar application?
Fill out the application below, we will contact you to discuss your task