Oboz Driver – Mobile trucking app
Uber for freight transport
Android
Kotlin
Swift
UX/UI Design
Business Analytics
iOS
About product
Oboz Driver unites truck drivers and users who want to deliver goods to location in time. It is comfortable for everyone: companies and private drivers get clients easily and customers find executors for their tasks.
10 persons
TEAM
10/2019 - 05/2020
WORK DURATION
Launch in 3 months
ACHIEVEMENT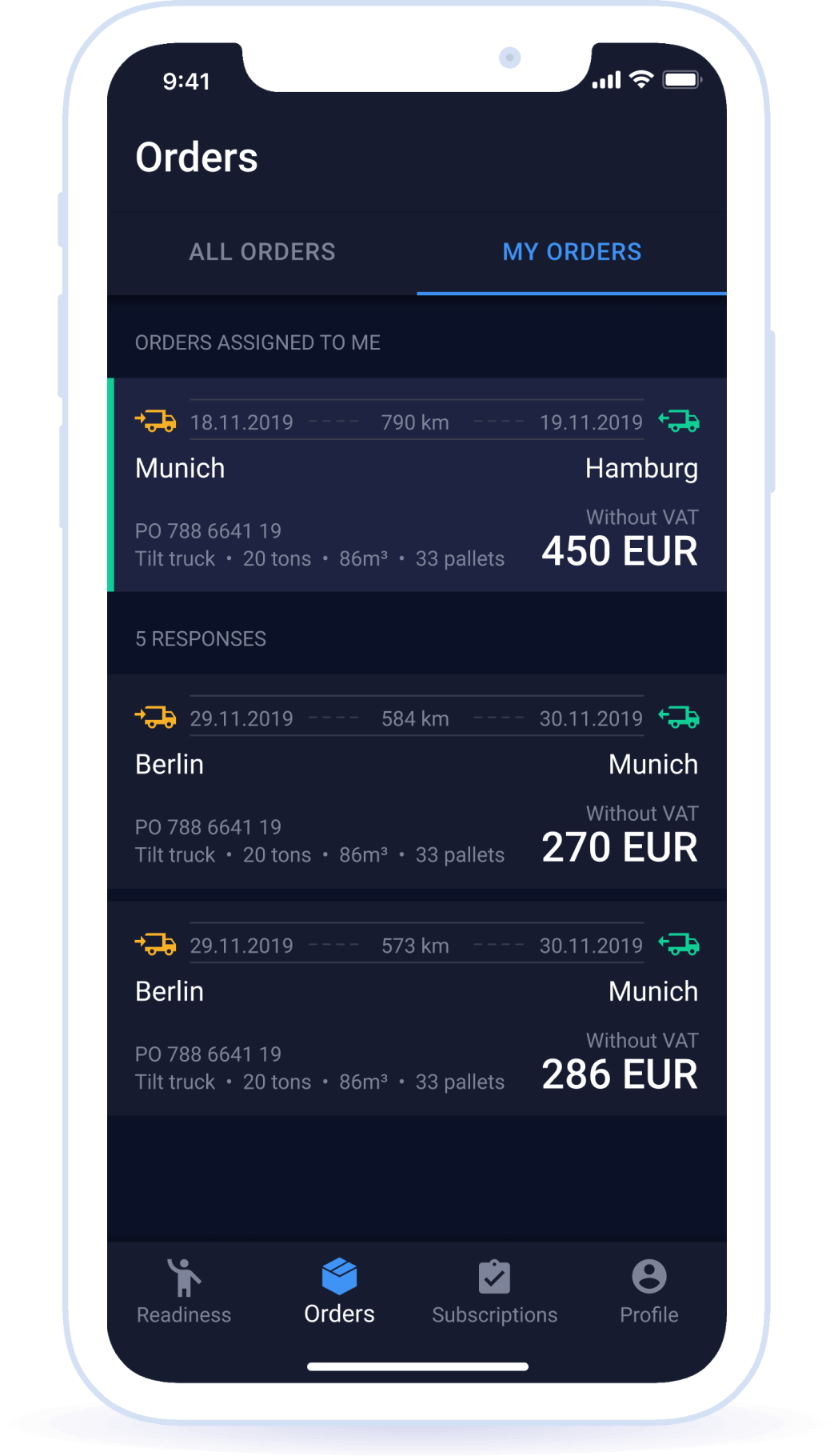 What was the
task
Our task was to design and develop a service from scratch in a short time that would unite truck drivers and their clients. In order to launch such a large project on a tight deadline (three months), we formed a large team of a product manager, analysts, developers and QA engineers.
We thoroughly analyzed the business model, the target audience, gathered and described all the user scenarios. We also developed a minimalistic interface tailored to the audience, designed an API for the client team, developed and launched the mobile app. We interacted with the client-side backend as we went along. Experience on the project shows how you can make a large application quickly and relatively inexpensively.
Main functionality:
Registration of companies and vehicles

Search for orders by filters and specified parameters

Receiving orders in real time

Order history

Subscription to a search by filters / directions
UI Guide
Oboz brand book was used during the design development. All elements are made according to the brand style.
Color schedule:
Primary colors

Complementary colors

Headings and text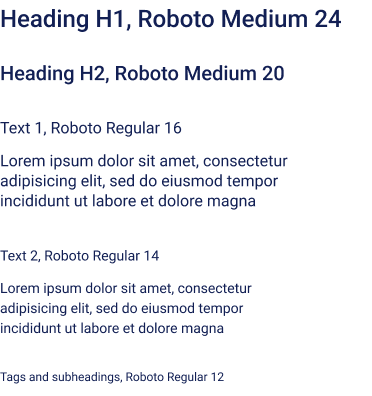 Other elements

Interface
Interface was created in dark colors to not blind drivers sitting in trucks.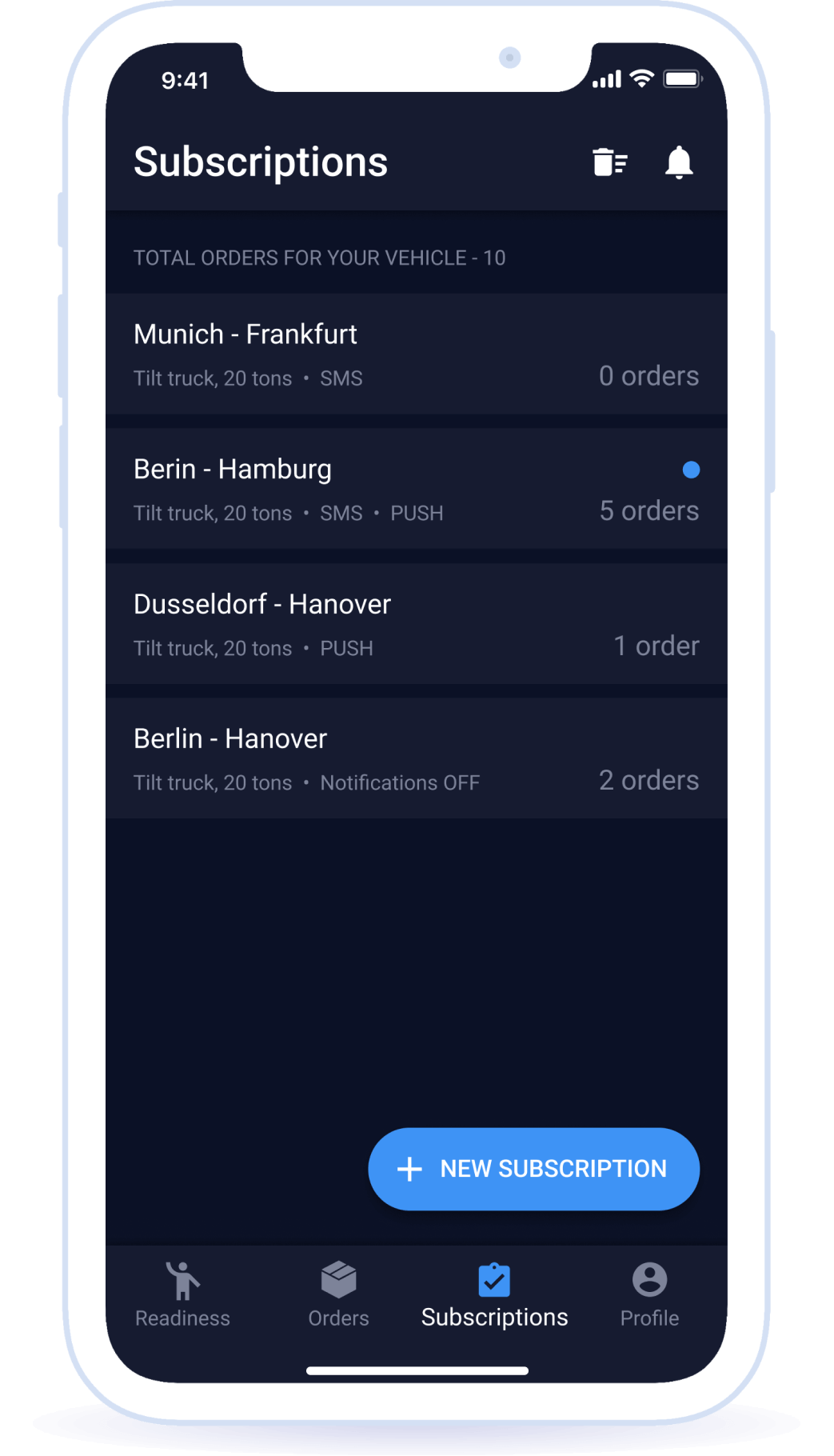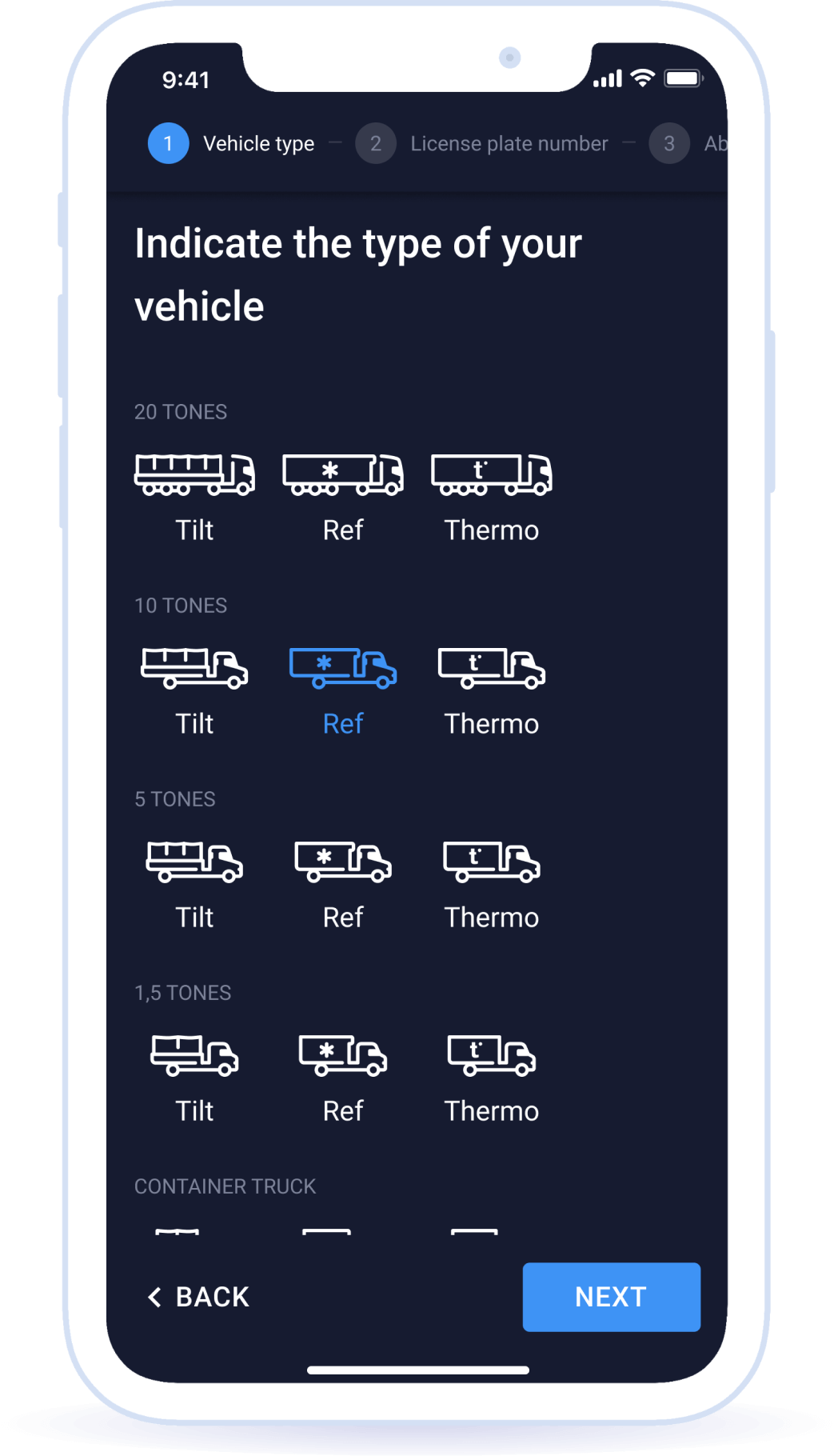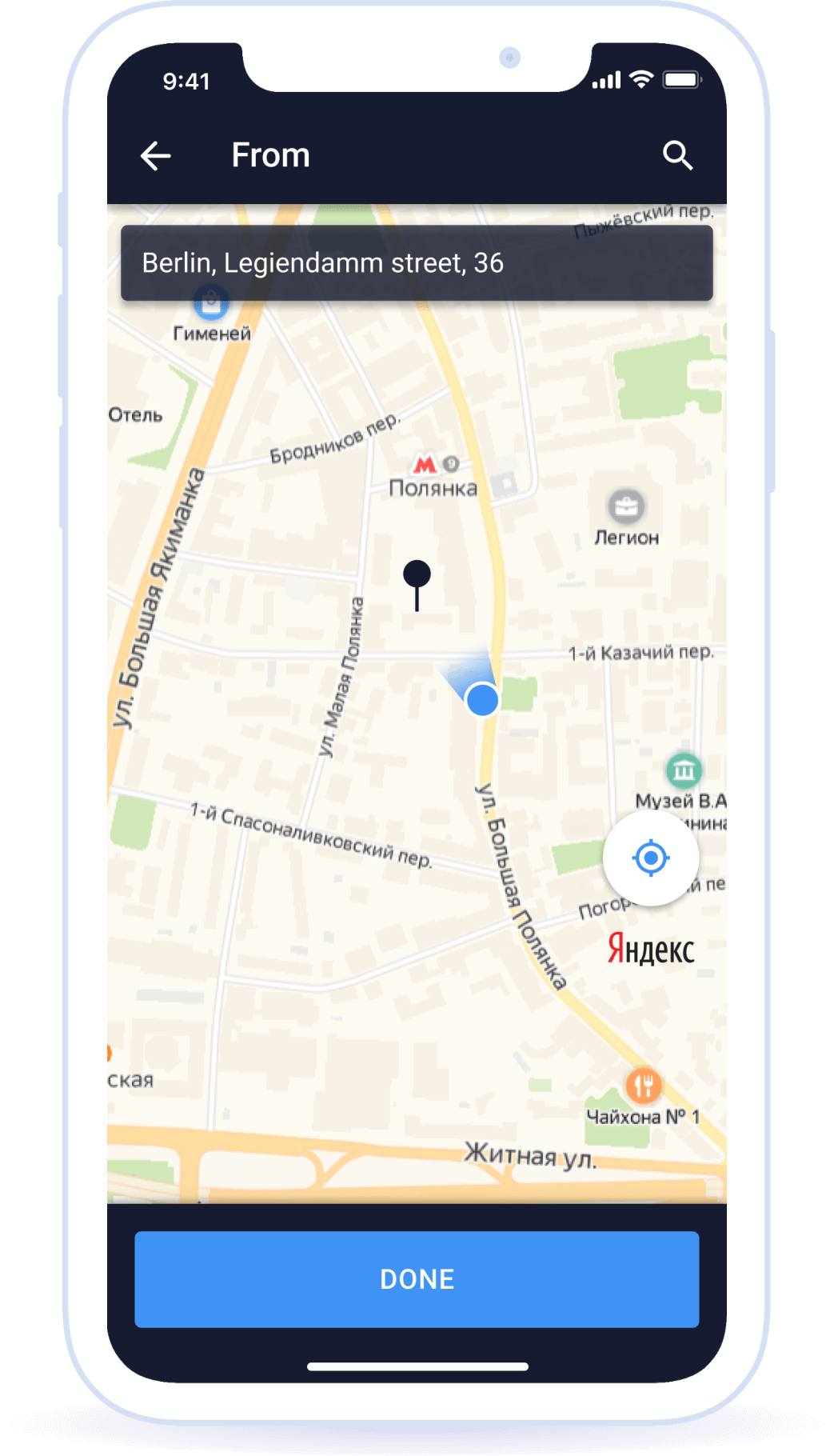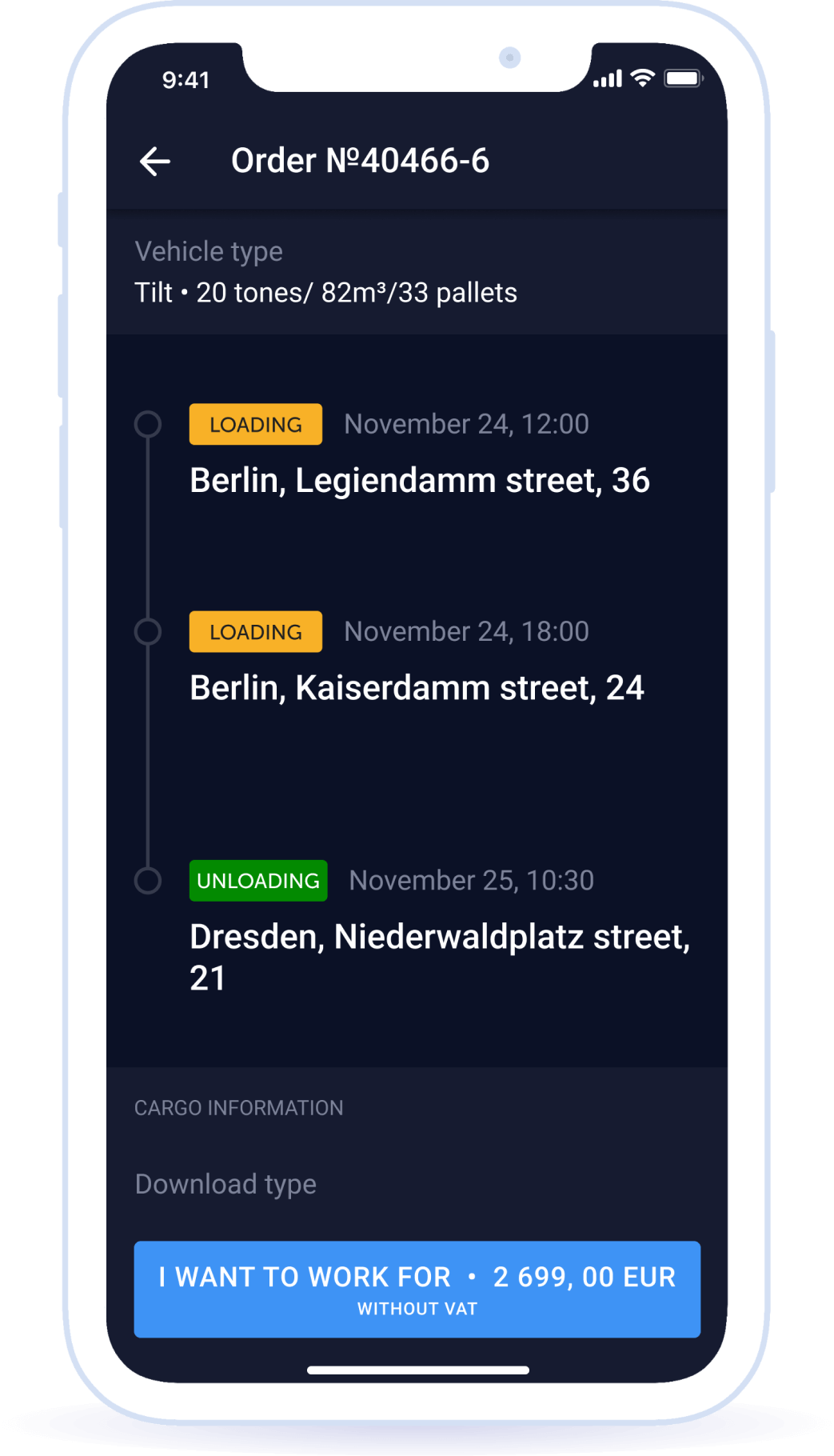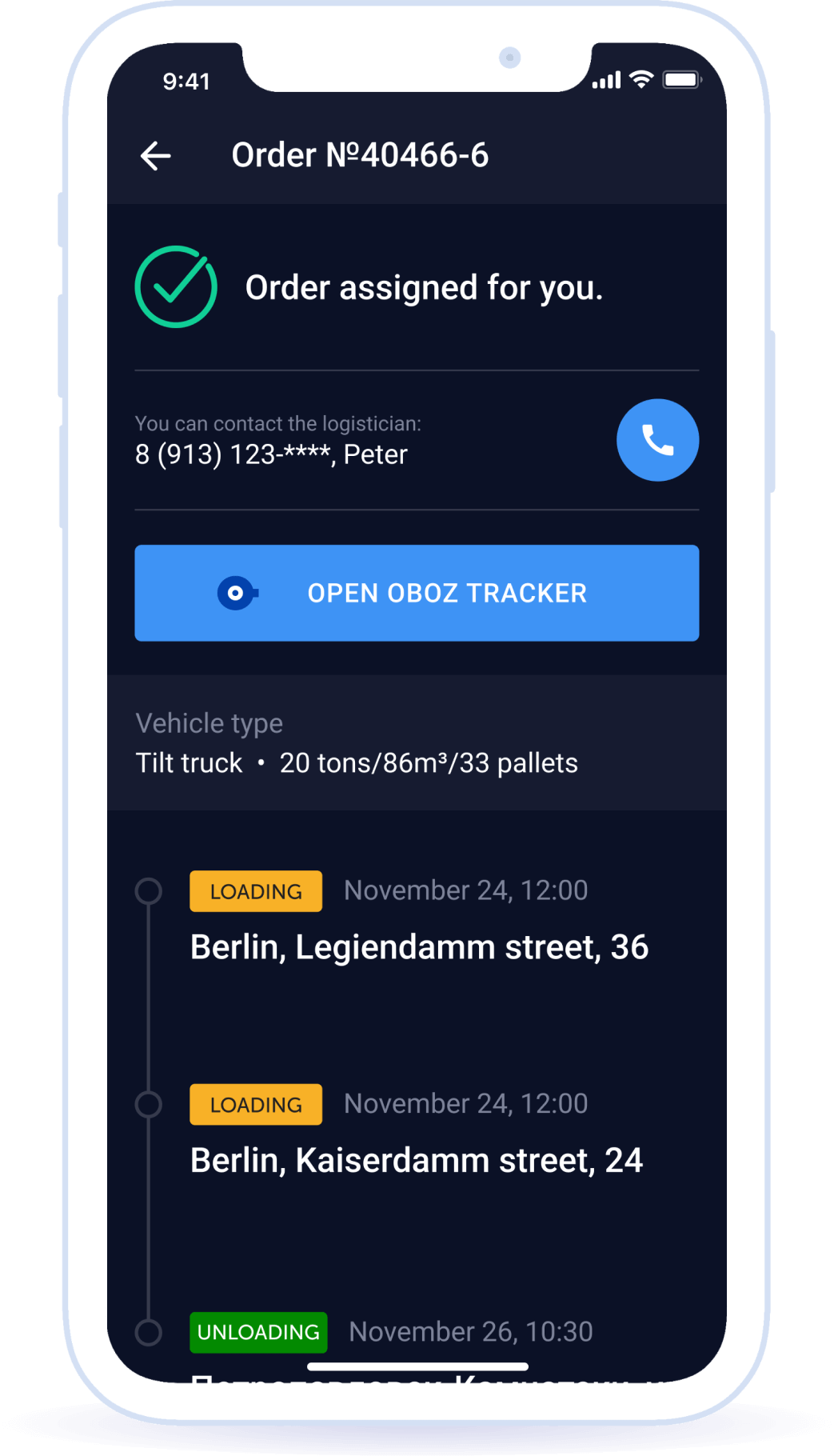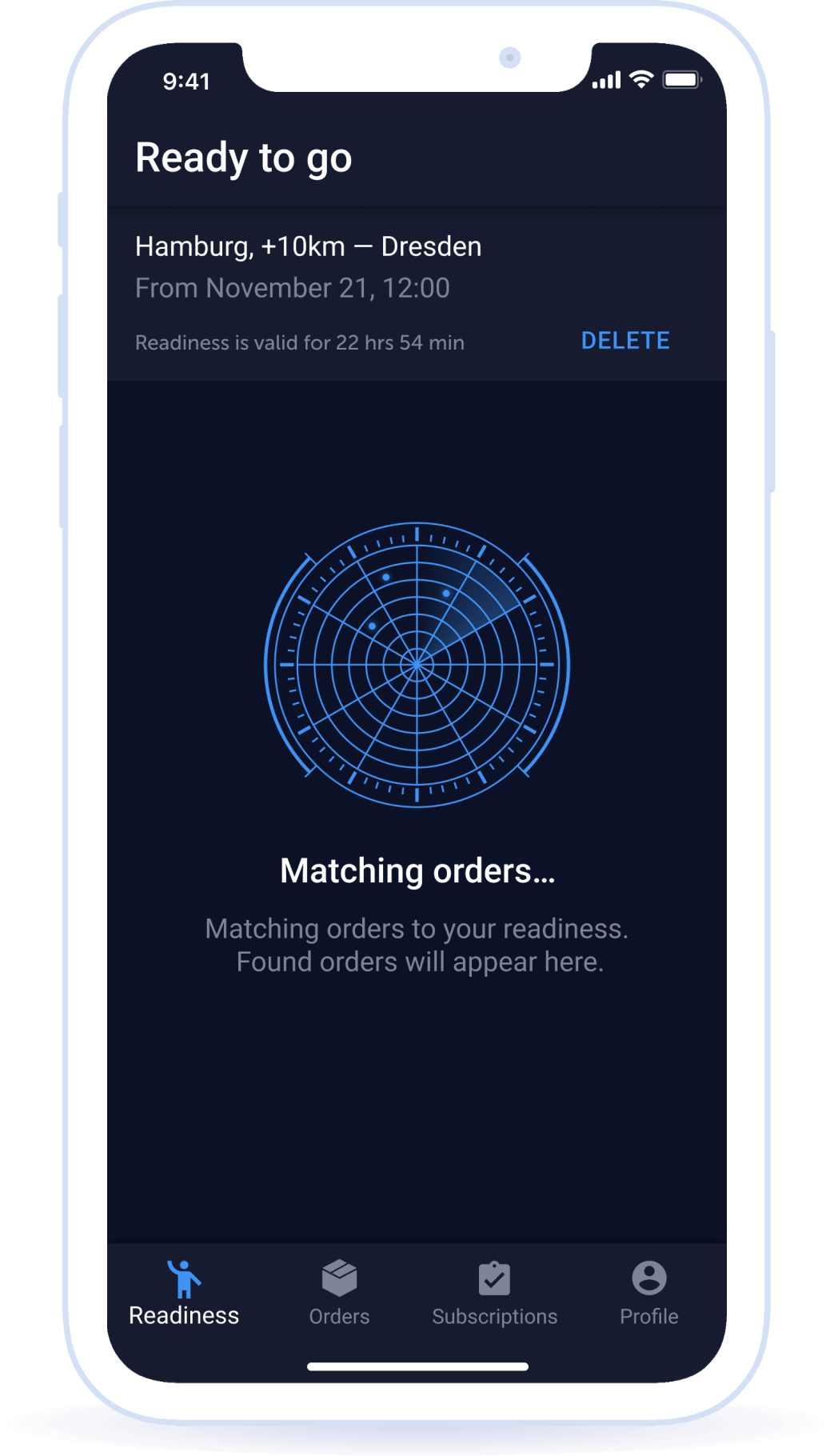 Quick launch in 3 months
11 000 partners united on one platform
Award for the best mobile service
Thank you
email
from client
On behalf of Oboz LLC, we would like to express special thanks to the head of Sunrise Apps for his individual approach to clients in providing digital product development services.
During the time of our cooperation, the Sunrise Apps team showed high professional and personal qualities in working on the joint project. The ability to solve non-standard tasks, to work together, to complete the project with high results and to meet deadlines — all this is embodied by the Sunrise Apps team.
Want the same or

similar application?
Fill out the application below, we will contact you to discuss your task