DKC Mobile – Mobile application of electrical equipment
Mobile Assistant provides online access to the DKC catalog and helps save time when solving professional tasks
iOS
Android
Kotlin
Obj C
Swift
UX/UI Design
Business Analytics
About product
DKC is the largest manufacturer of electrical equipment, operating on the market since 1998.
We started our partnership in 2017 and developed a mobile assistant for all the company's customers. Using it, they get all the necessary information for their work: hardware compatibility, technical characteristics, certificates, instructions, drawings and technical support from DKC professional installers.
19 persons
TEAM
09/2017 - now
WORK DURATION
4.7 rating in App Store
ACHIEVEMENT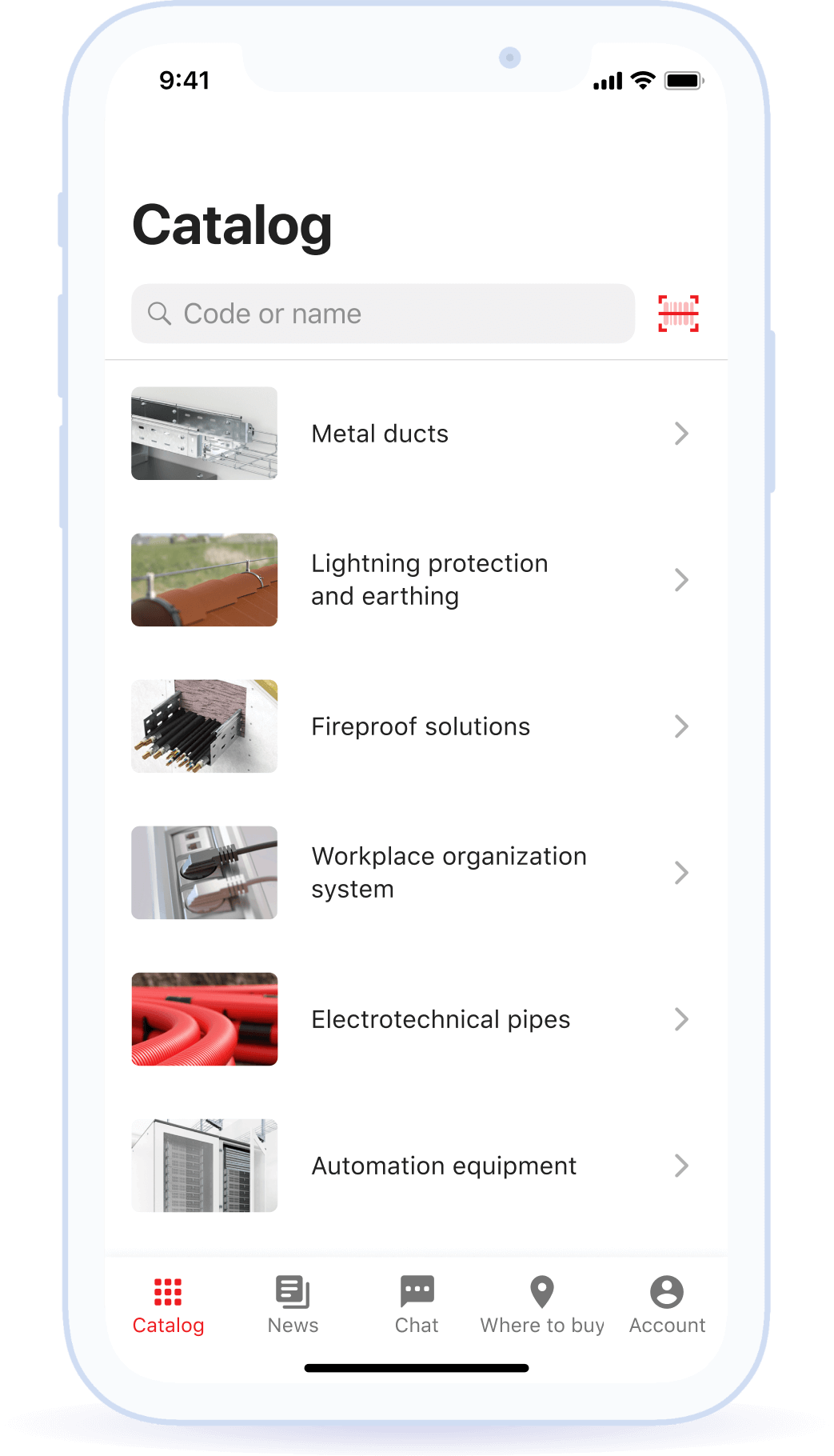 What was the
task
Develop a convenient mobile tool to meet the needs of DKC customers: installers, dealers and designers. Create a mobile workplace.
We defined the main target audience groups, generated user scenarios for each group and designed the interface based on these scenarios. The created application was integrated with DKC's SAP-based internal systems.
In 2022 we revived the DKC Catalog, the artery of the entire application. To make it more ergonomic, increase the number of users and retention, we completely redesigned it. We added filters and the ability to sort products by category, images and video reviews, detailed characteristics in product cards.
Marketing push- and pop-up notifications inform and engage users in a timely manner. Now you can evaluate the application and ask urgent professional questions in the online chat: write, attach a photo, video or file. Company partners can fill out a project inquiry — a multi-step form to apply for cooperation.
Our team continues to work on the app's development so that users can solve their work issues as productively as possible.
Main functionality:
Product Catalog with detailed description of each item: drawings and certificates, photos and videos

Product filter and sorting in the Catalog, division into categories, user and technical specifications

Barcode product scanner and search

Authorization using biometric parameters: fingerprint (Touch ID) and face recognition (Face ID)

Online chat with technical support

Project Inquiries — a form for cooperation requests

Points of sale on the map

News on the latest DKC products

Push- and pop-up notifications

Ability to rate the application

Integration with internal DKC systems based on SAP
UI Guide
DKC brand book was used during the design development. All elements are made according to the brand style.
Color schedule:
Primary colors

Complementary colors

Headings and text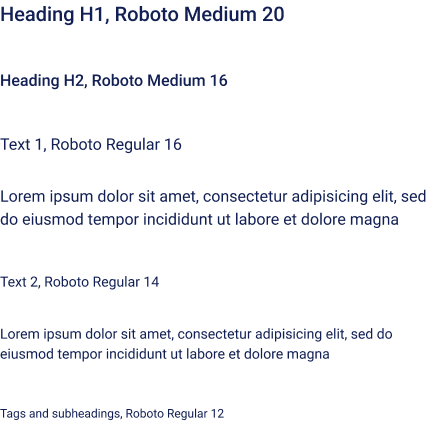 Other elements

Interface
The interface contains all the necessary functionality for easy and prompt operation with the application.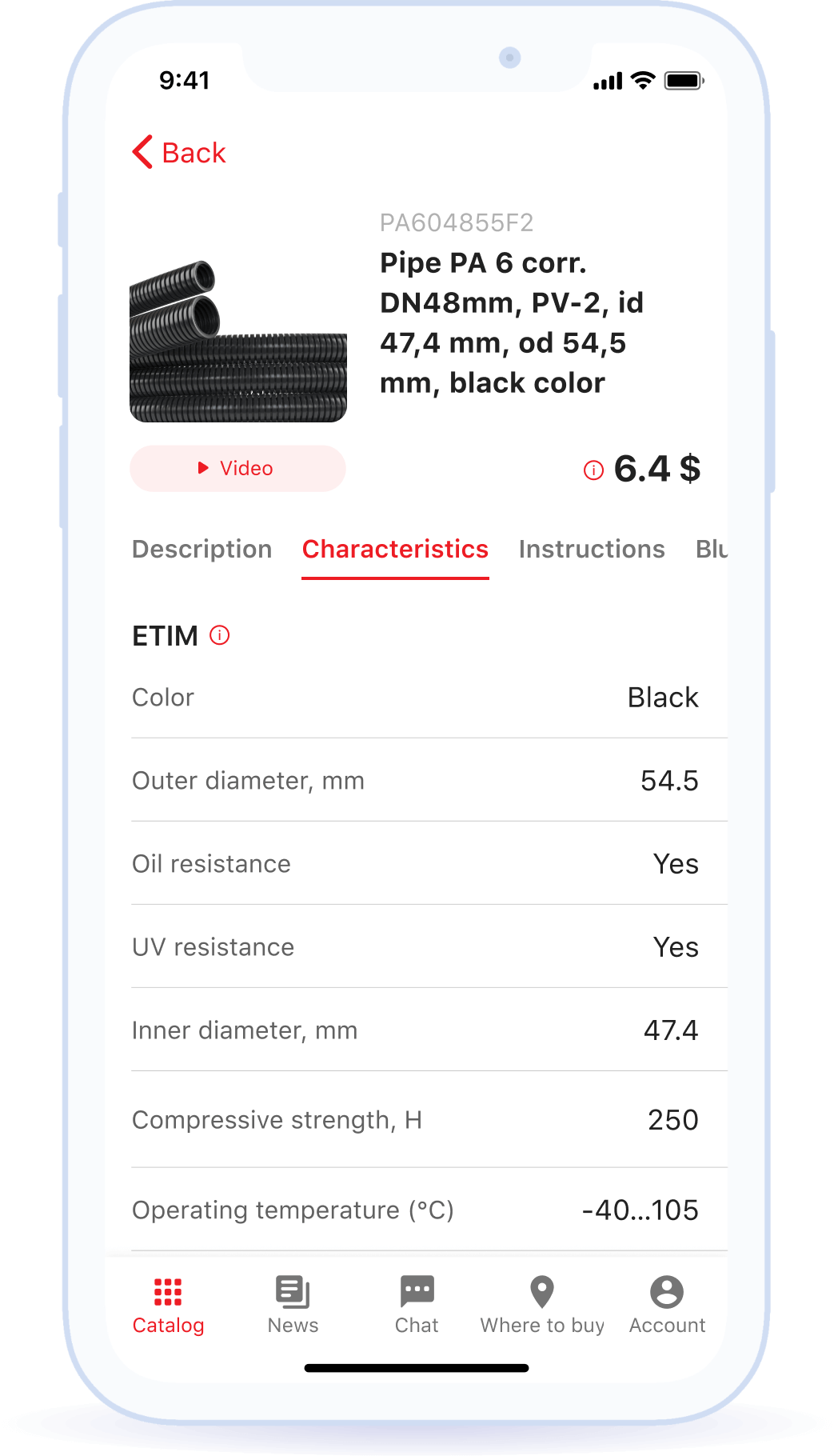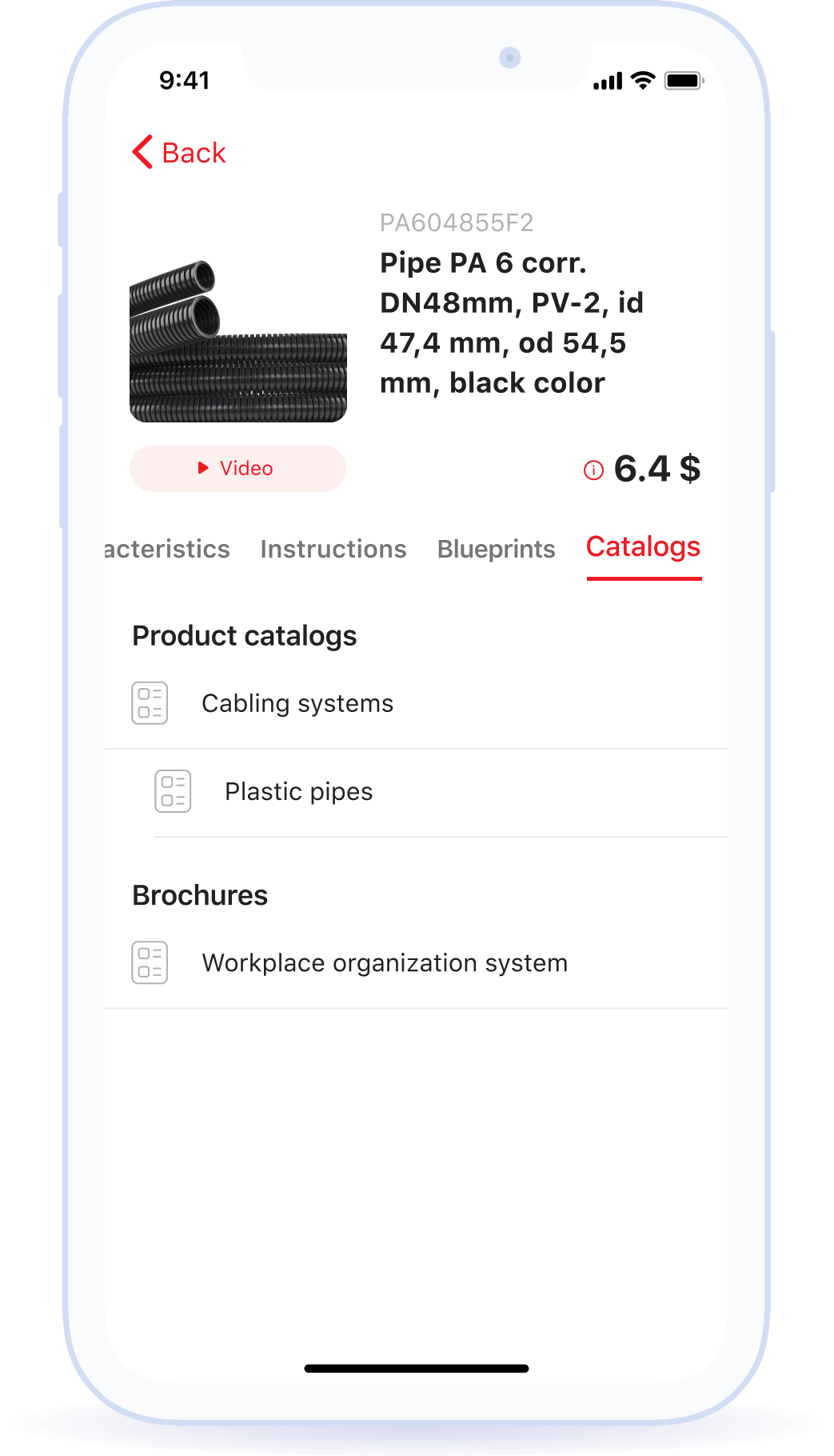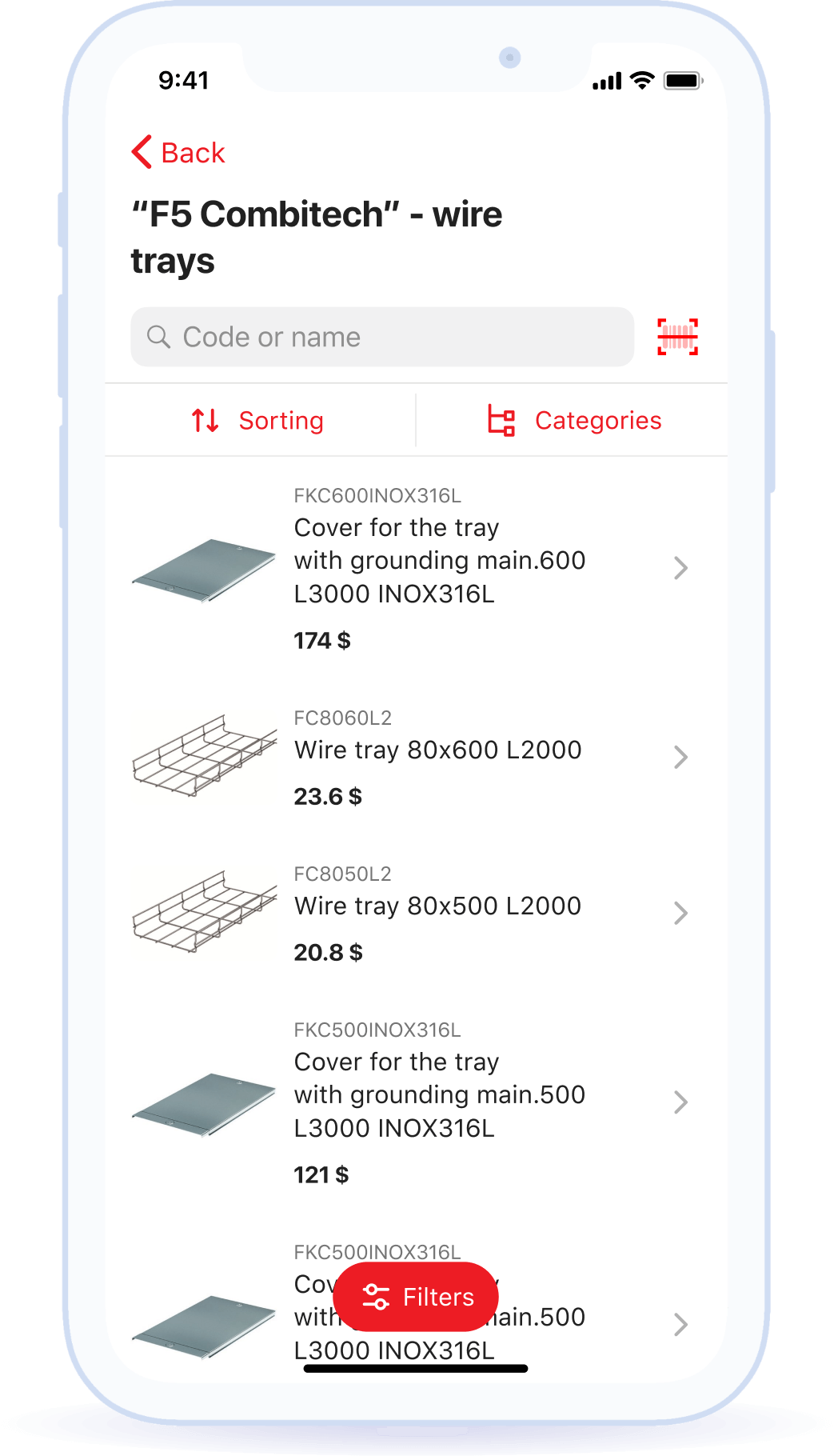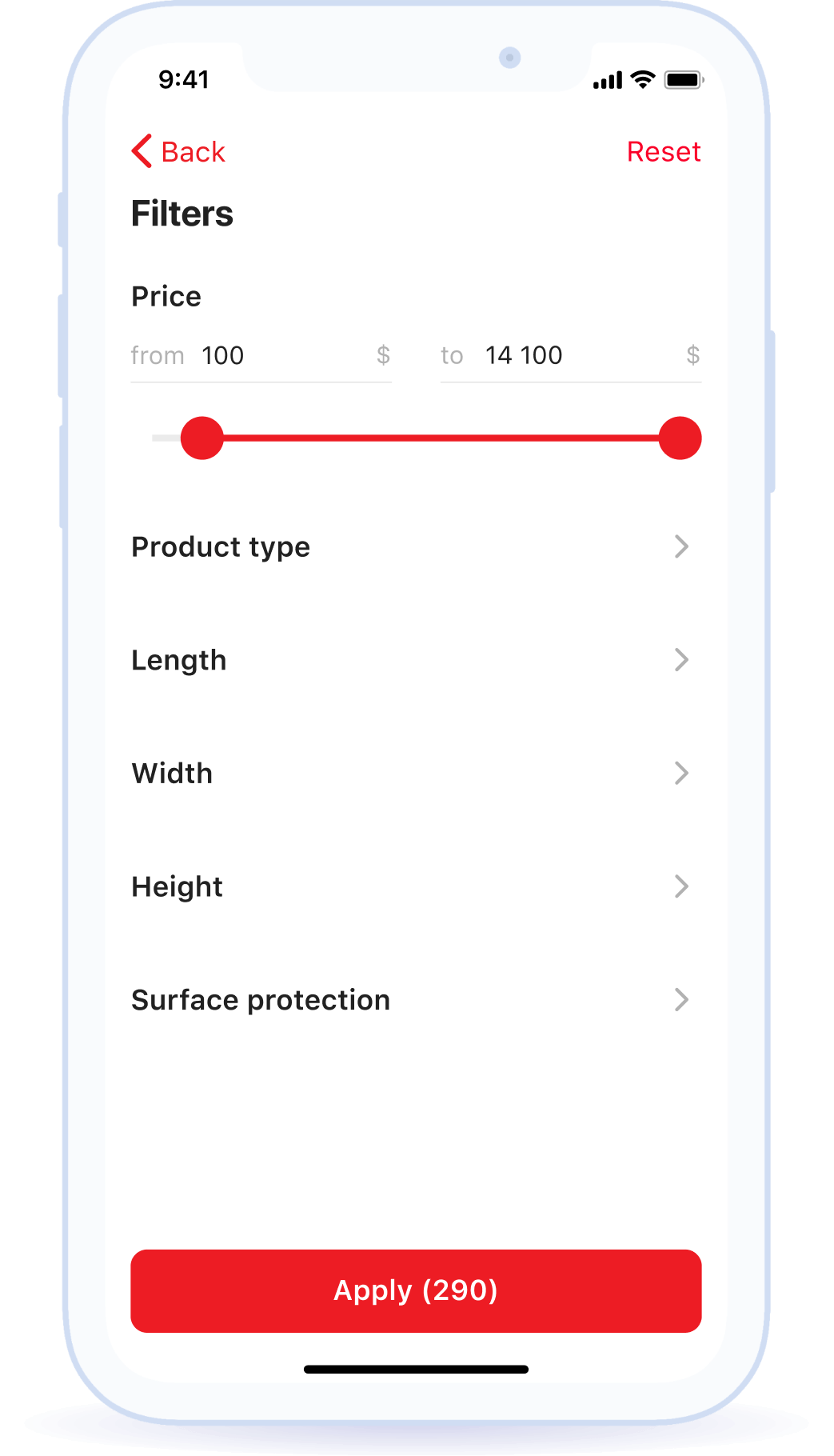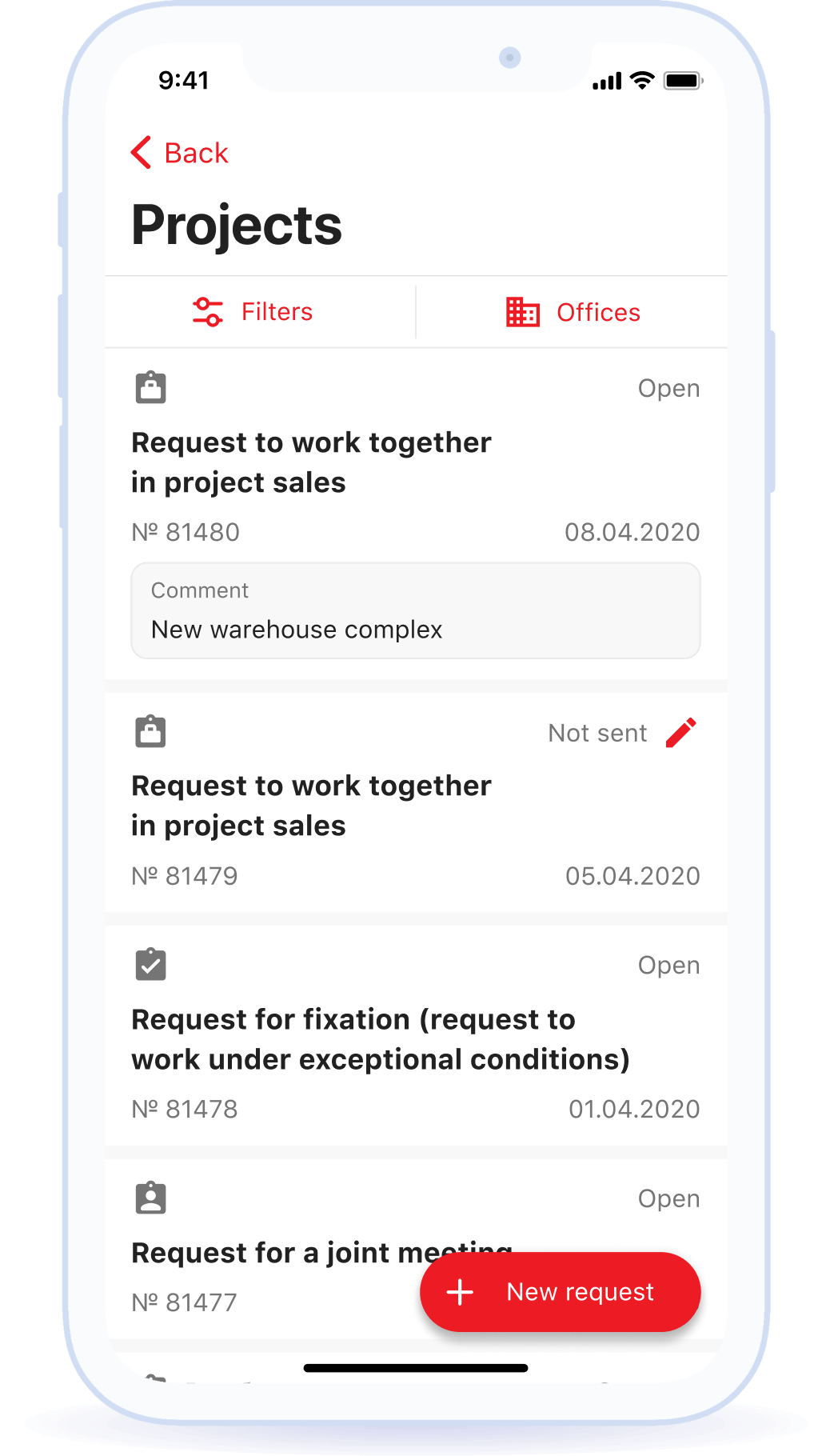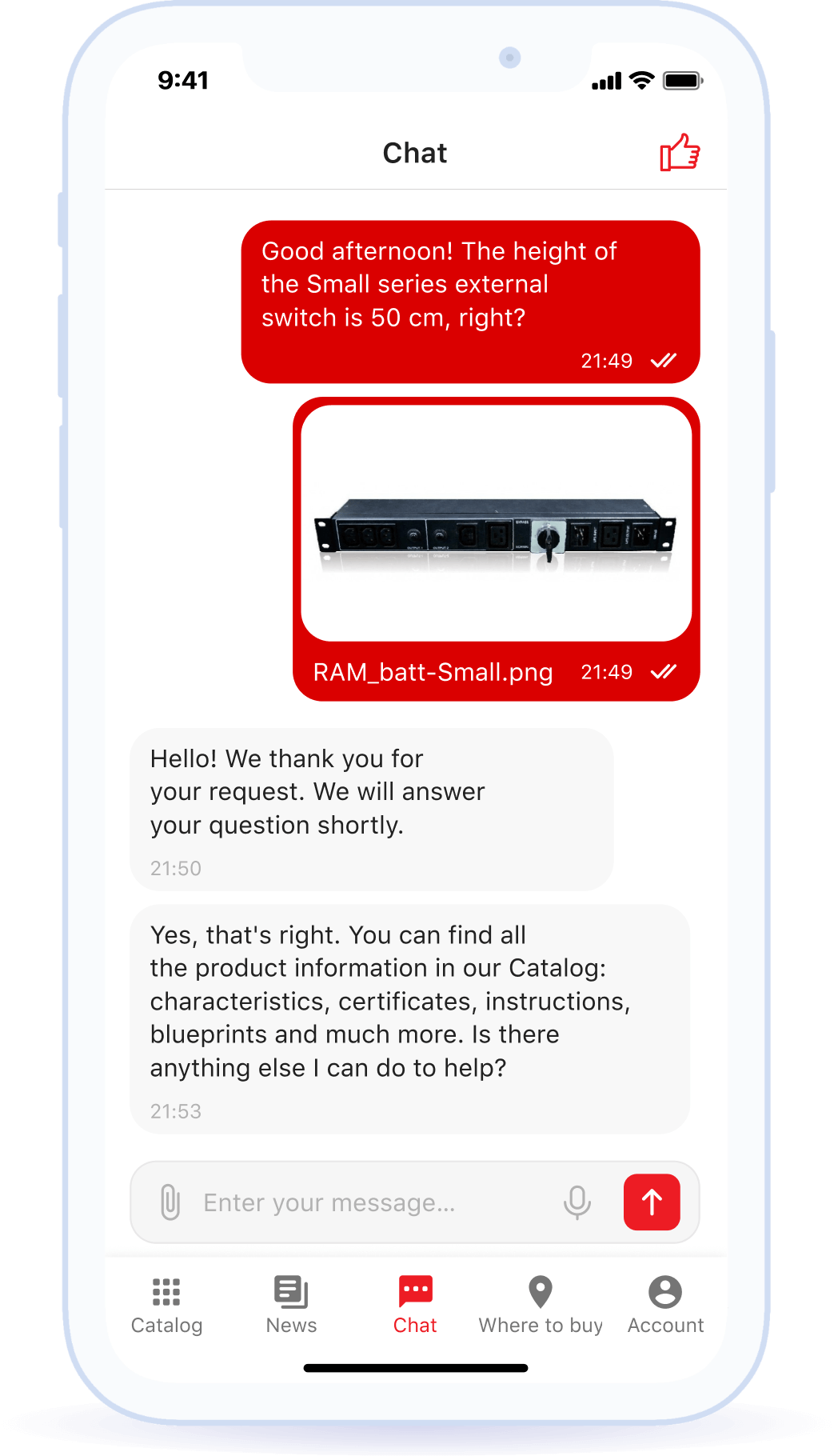 4.4 rating in Google Play
4.7 rating in App Store
Thank you
email
from client
We would like to say a sincere thank you to the entire Sunrise Apps project team for the excellent collaboration on mobile app development: for understanding our complex needs and tasks, sensitivity and attention to product quality, and commitment to the best result. Due to the dedication and professionalism of the whole team we accomplished a lot of tasks and successfully develop the project. We are glad to see you as reliable partners, with whom it is easy and pleasant to cooperate. We wish you success in your work and further prosperity!
Want the same or

similar application?
Fill out the application below, we will contact you to discuss your task