Audioveda
Service for reading and listening to lectures on Vedic culture
iOS
Obj C
UX/UI Design
Business Analytics
About product
Mobile application for the largest Vedic community. With the app, you can download, listen offline, and synchronously read recordings of lectures by experienced Vedic culture representatives. A unique feature is the synchronous listening to audio recordings and reading with auto-scrolling.
5 persons
TEAM
06/2016 - 11/2016
WORK DURATION
4.9 rating in App Store
ACHIEVEMENT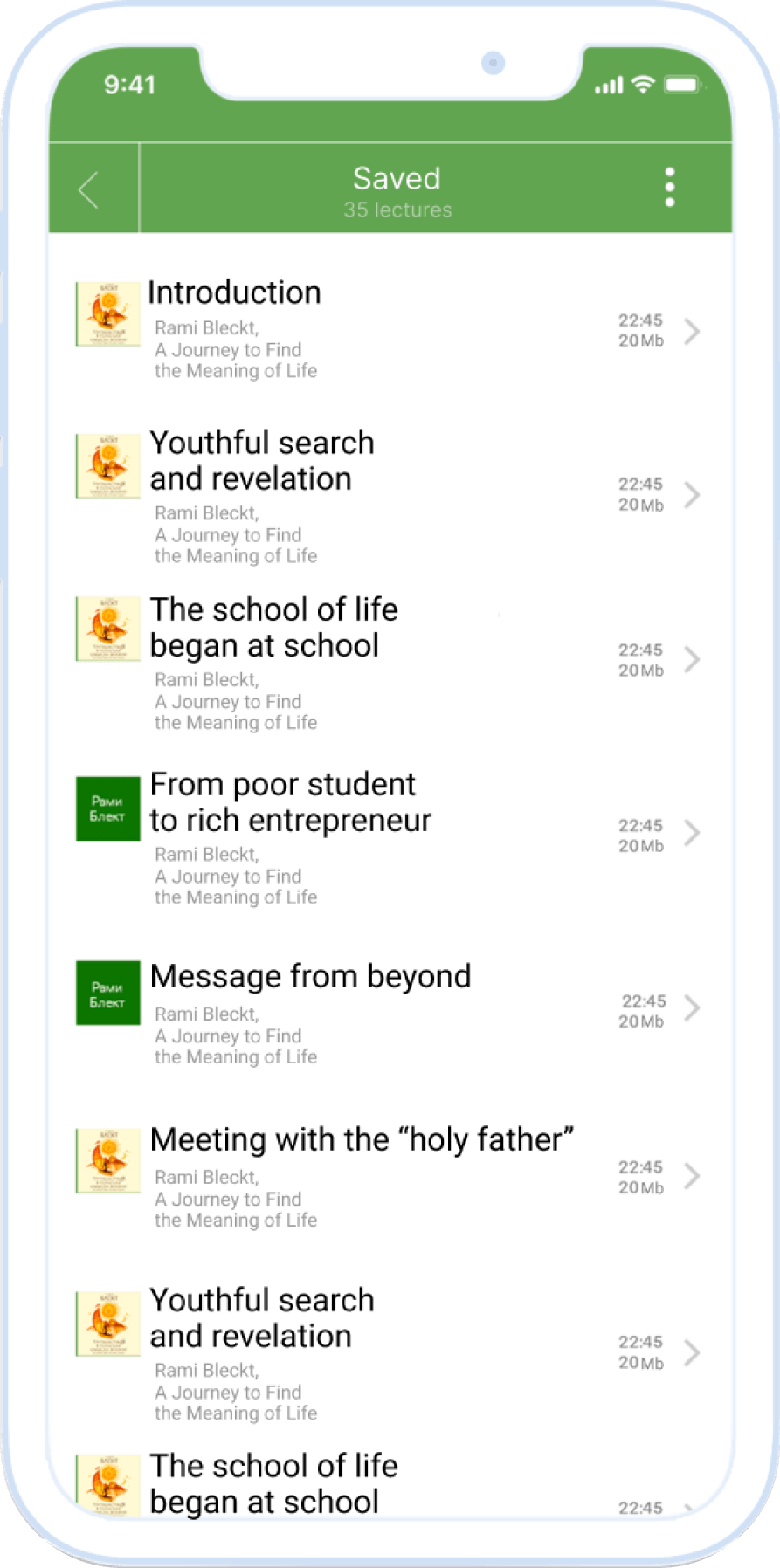 What was the
task
To develop an application for mobile devices that would allow community members to listen to audio lectures and read materials by Audioveda authors.
Main functionality:
Catalog with 4,700+ lectures

Easy selection of authors and lectures by topic

Listening and reading lecture at same time, or just reading if you can't listen

Adding interesting lectures in the "Favorites" folder to listen later

Saving all dowloaded lectures and listening offline

Listening history
UI Guide
Design was developed in soft green color reminding readers of harmony, peace and everything alive.
Color schedule:
Primary colors

Complementary colors

Headings and text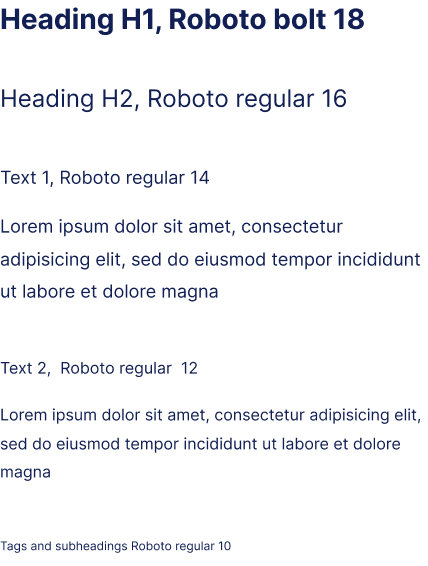 Other elements

Interface
The interface uses maximum of the concise style. It is convenient for users of any level of knowledge about mobile applications.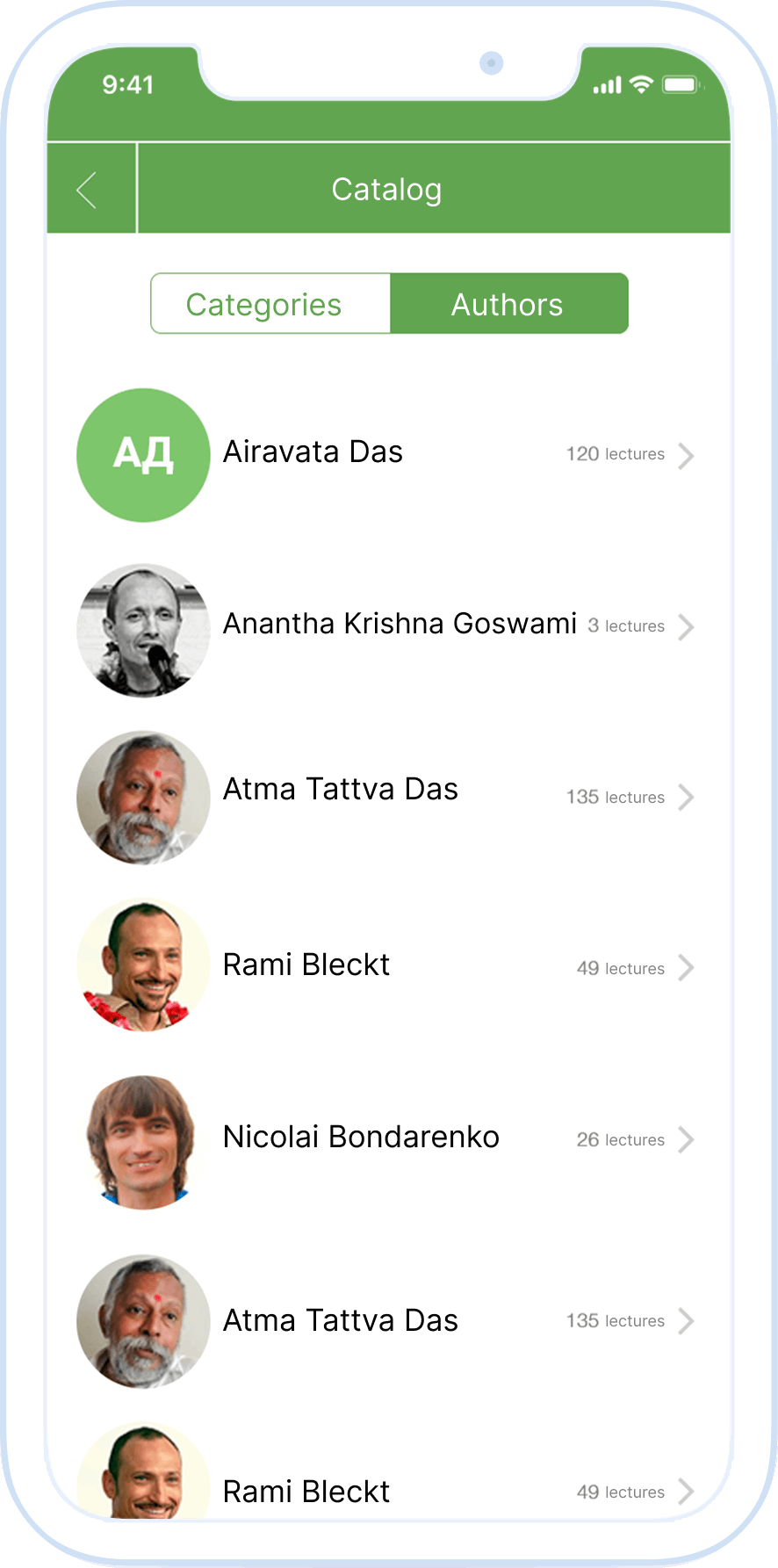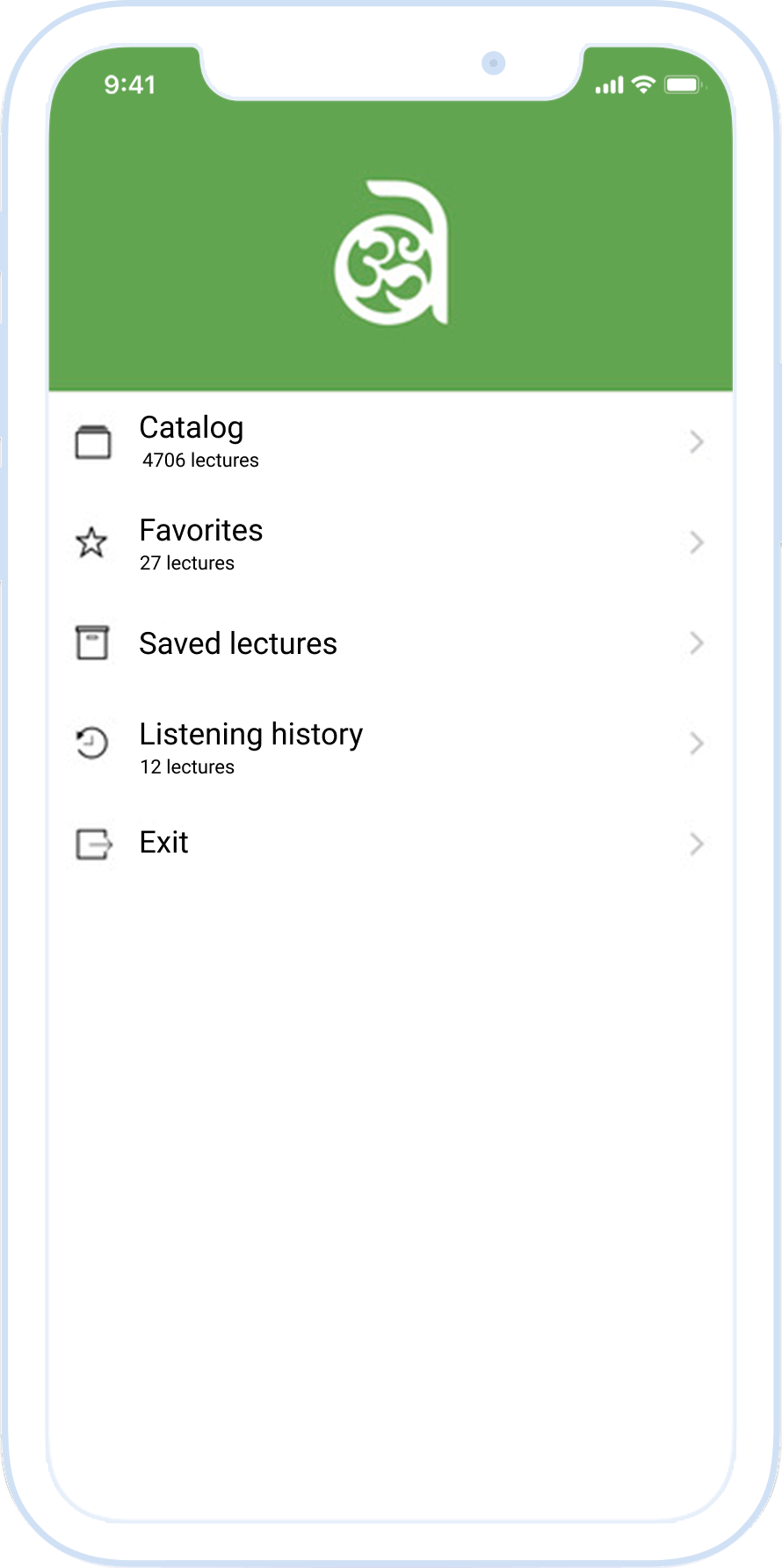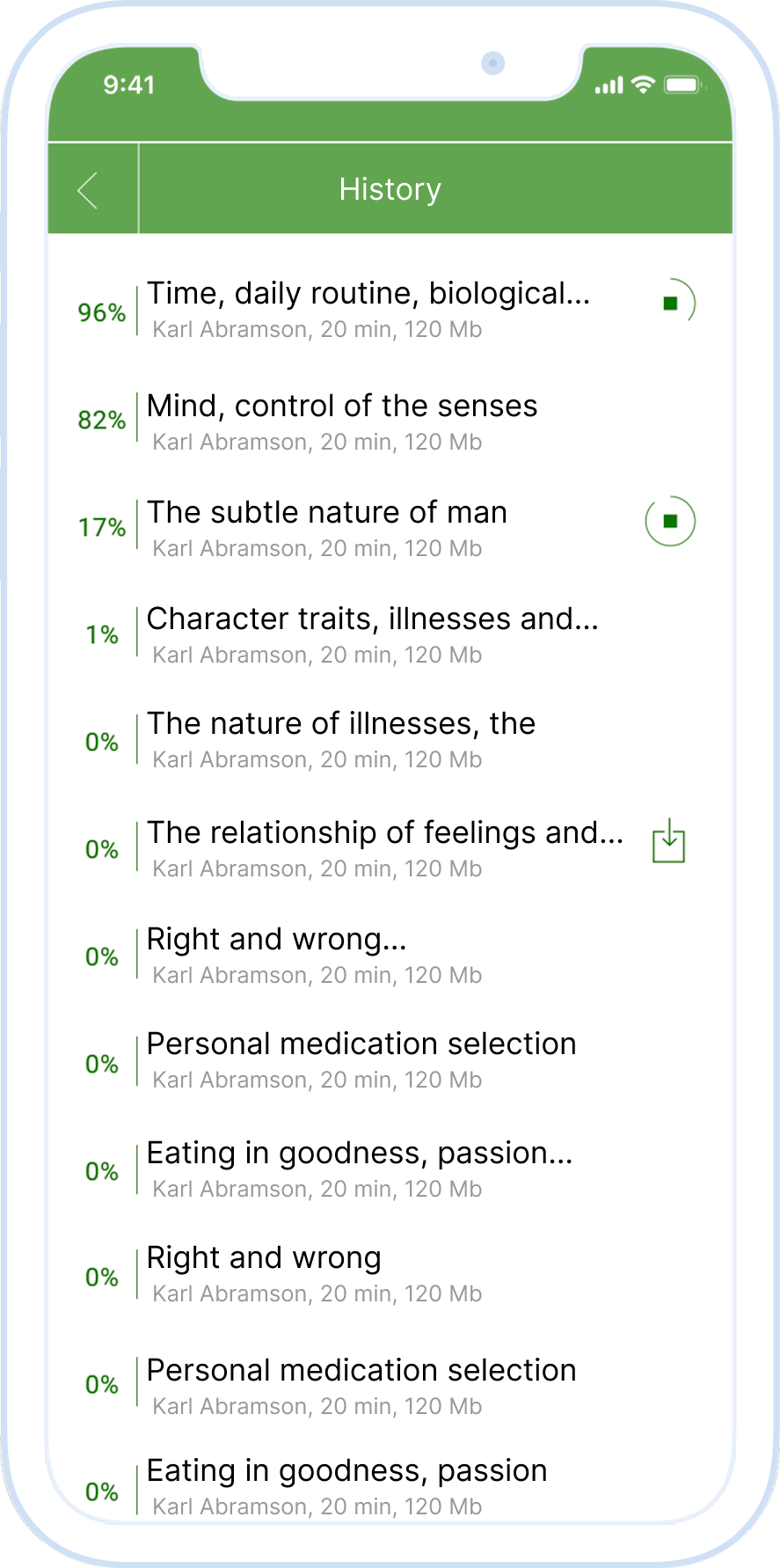 Want the same or

similar application?
Fill out the application below, we will contact you to discuss your task