AppForType – Mobile Photo Processing App
Mobile application for photo editing and captioning
iOS
Swift
UX/UI Design
Business Analytics
About product
The mobile app allows you to work with ready-made templates and create your own collages, combine several photos, fonts, drawings and textures at the same time. AppForType contains 750+ ready-to-use inscriptions as well as 50+ fonts. The collection is regularly updated.
The app helps save time by using templates for Instagram and Stories created by designers. Users take pictures of their own inscriptions and add anything they want: calligraphy, drawings and even graffiti from a wall.
5 persons
TEAM
11/2017 - 03/2018
WORK DURATION
10+ million downloads
ACHIEVEMENT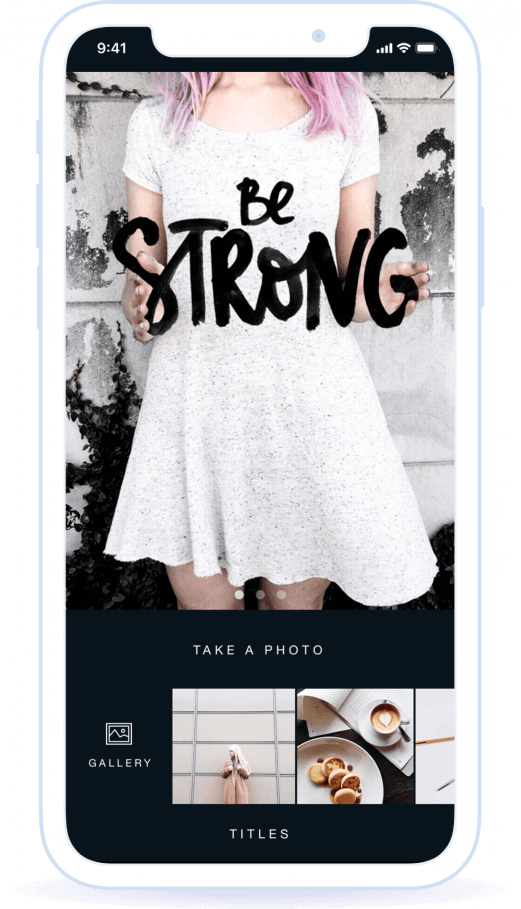 What was the
task
To develop a user-friendly mobile app that allows people to easily edit photos and create stylish posts for social media.
Main functionality:
Simple control of color, size and heading orientation for photos

The ability to edit images easily

Creating collages

Capturing and adding your own inscriptions

Collecting your own set
UI Guide
The design is made in light pastel tones, using graphic fonts. Application images are as close as possible to the magazine format.
Color schedule:
Primary colors

Complementary colors

Headings and text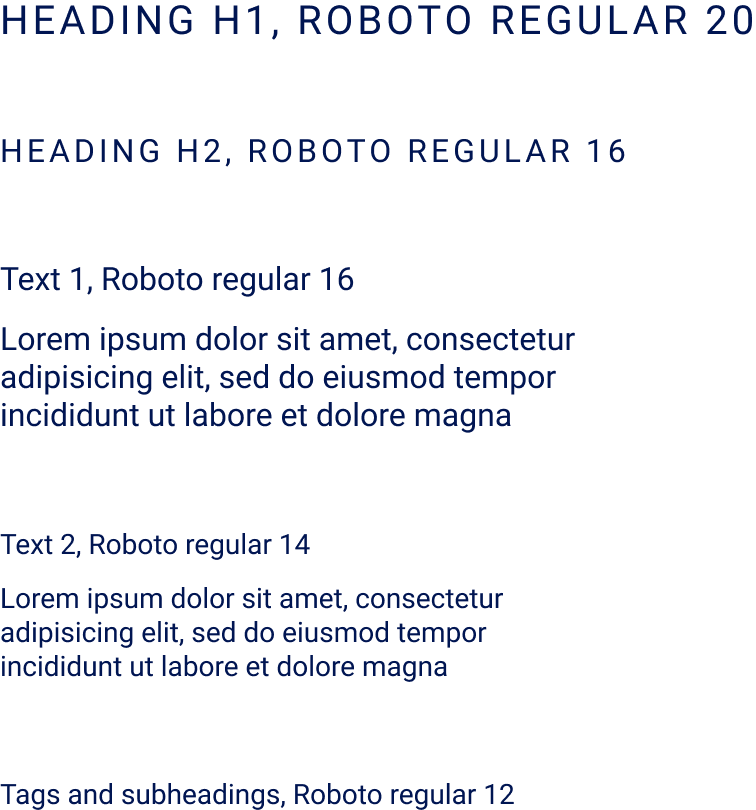 Other elements

Interface
The interface uses the maximum of the concise style. It is convenient for users of any level of knowledge about mobile applications.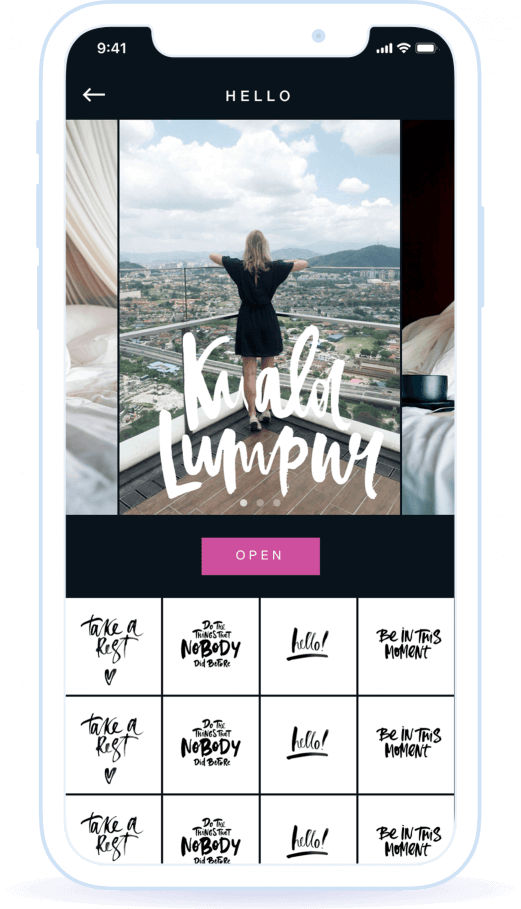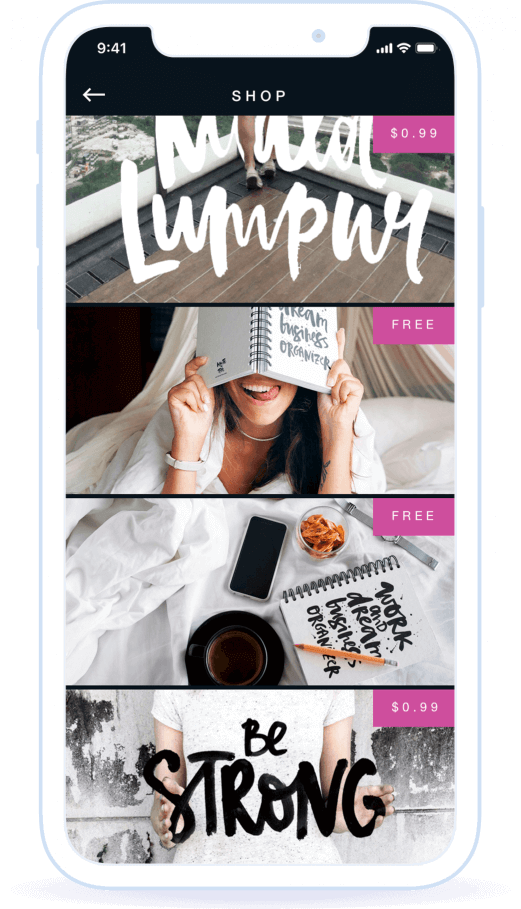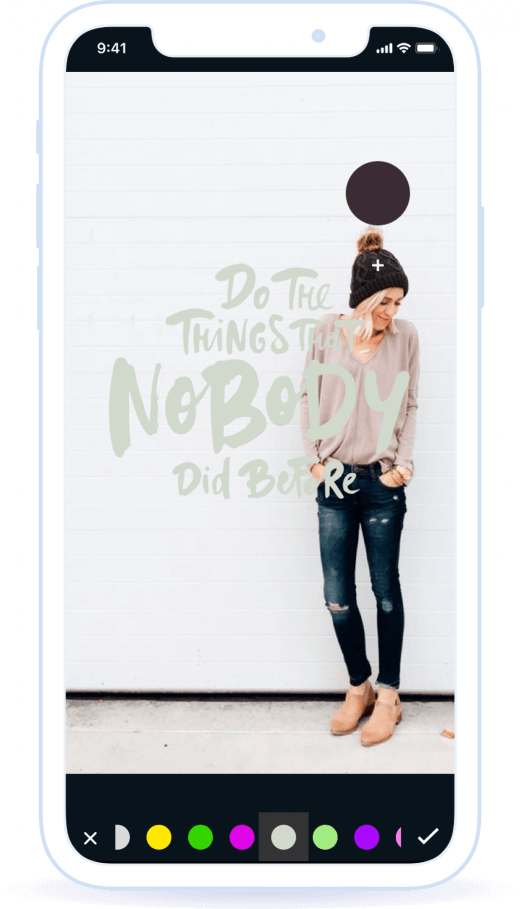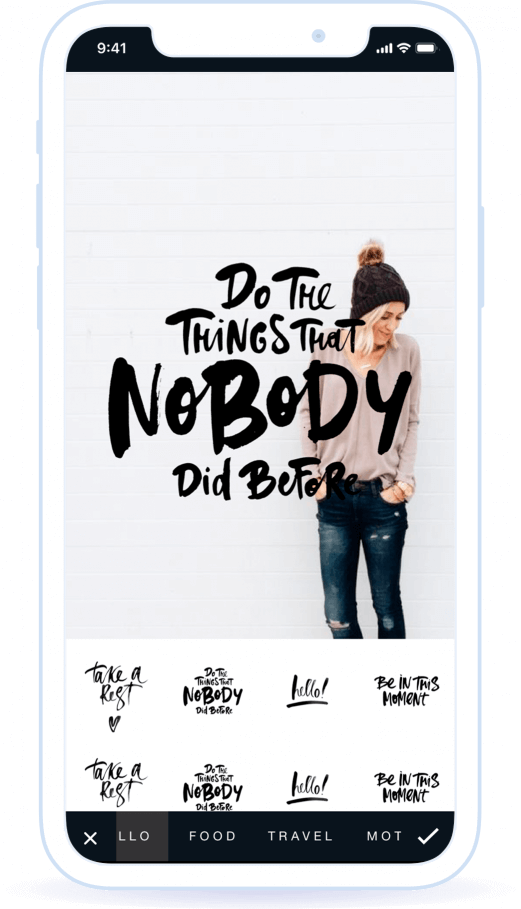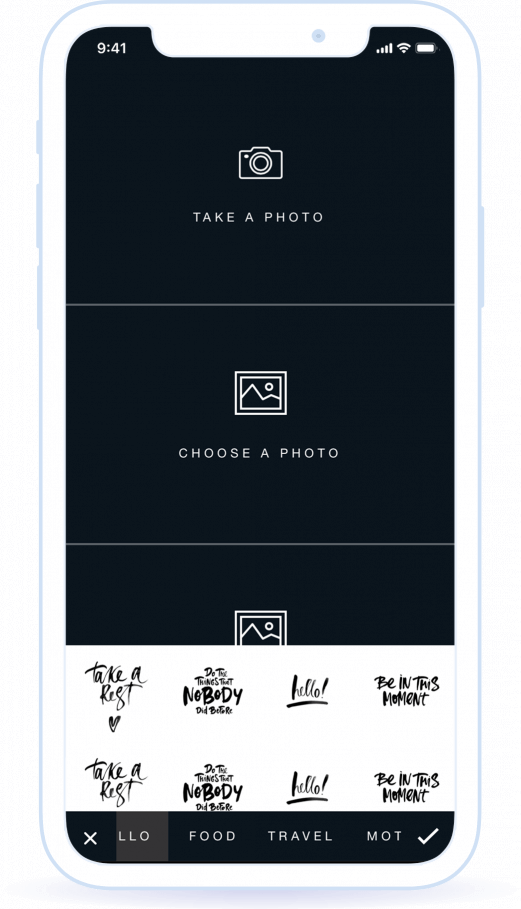 Top App Store in Entertainment category for 3 weeks
4.6 rating in App Store
10+ million downloads
Want the same or

similar application?
Fill out the application below, we will contact you to discuss your task